2017 was a decidedly odd year. Outside the College, political, economic, social and environmental values that we had previously taken for granted appeared to be in constant, contested flux. In spite, or more likely, because of this, 2017 at Central Saint Martins has seen staff and students reach out beyond its walls to assert the power of creativity as an agent for change. From the upside-down art school at the Tate to the degree shows launching hundreds of careers, our students and staff worked with dedication, intelligence and ingenuity that can only leave one hopeful for the future.
Here is just a handful of the year's highlights:
College highlights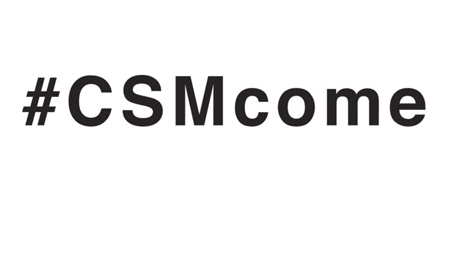 A collective cacophony of voices and creativity.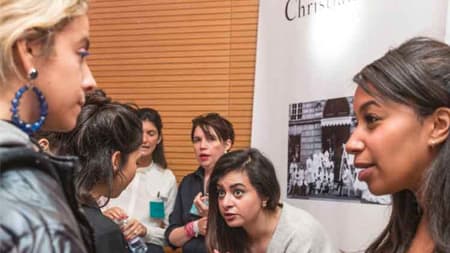 The College announced a new era for the CSM LVMH partnership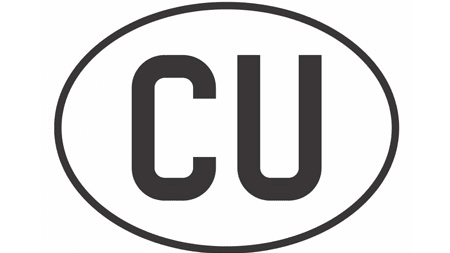 Creativity knows no boundaries.
Research highlights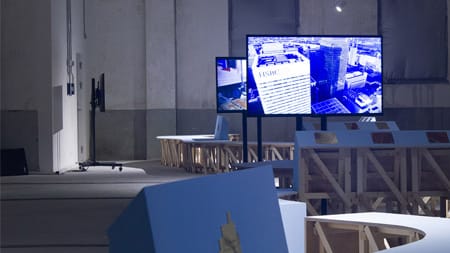 CSM curated the London Pavilion at the Shanghai Urban Space Art Season.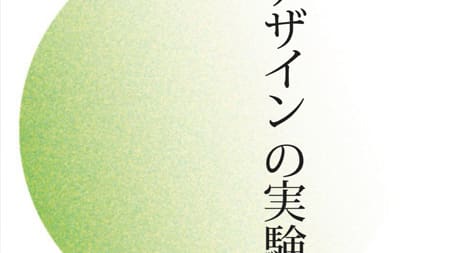 CSM forged a new partnership with Tokyo Institute of Technology.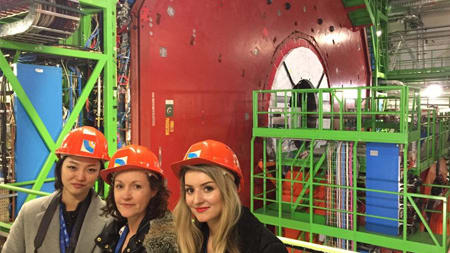 20 MA Art AND Science students visited CERN in Switzerland.
Programme highlights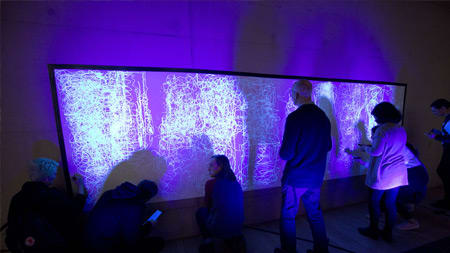 Fine Art took over a floor in Tate Modern's Switch House to present an alternative art school open to the public.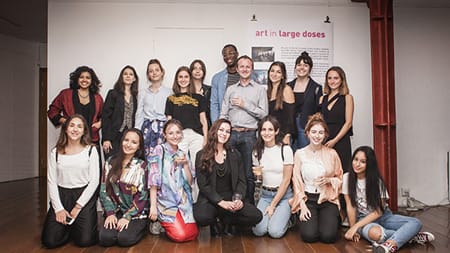 Culture and Enterprise
BA Culture, Criticism and Curation students worked on 'Art in Large Doses,' a project with Paintings in Hospitals.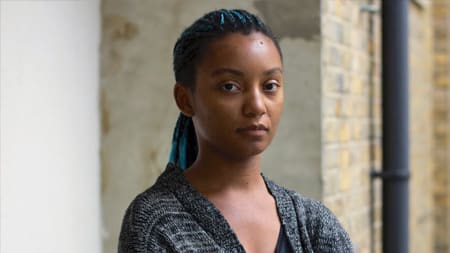 Alum Rungano Nyoni's debut film I Am Not a Witch receives critical acclaim. Fingers crossed for the Oscars!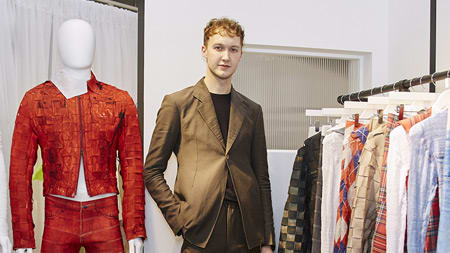 Stefan Cooke, recent MA grad, wins the H&M Design Award 2018.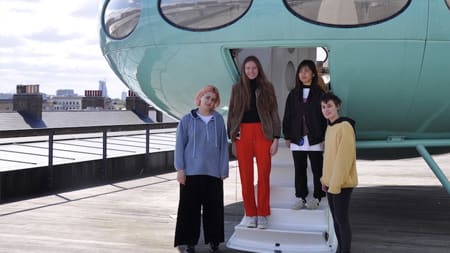 From Ofsted's "Outstanding" to Outer Space!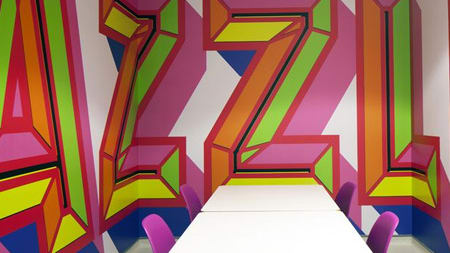 Can Graphic Design Save Your Life?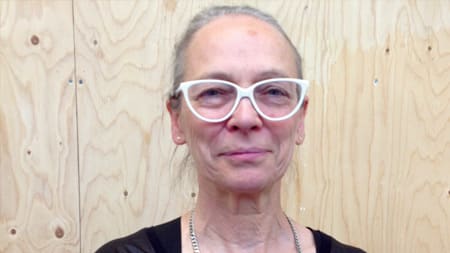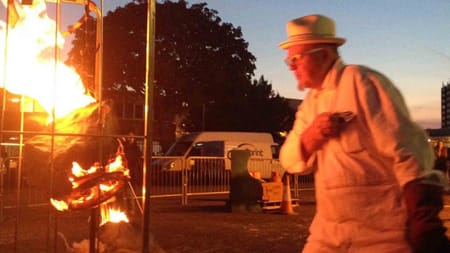 Celebrated the centenary of clay at Central Saint Martins.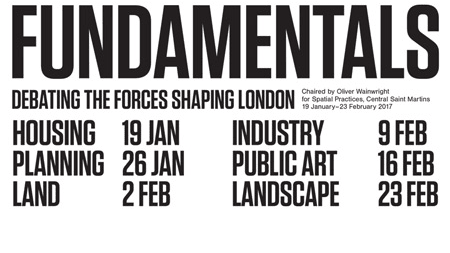 Spatial Practices
Fundamentals series publicly debated the forces guiding the future of London.
And finally: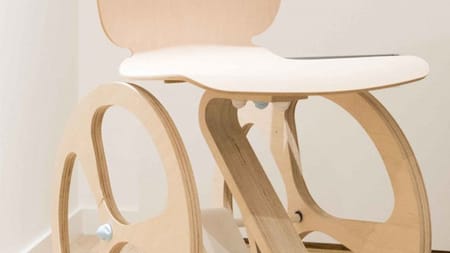 Student Nelson Noll won a RSA Design Award with his indoor wheelchair design.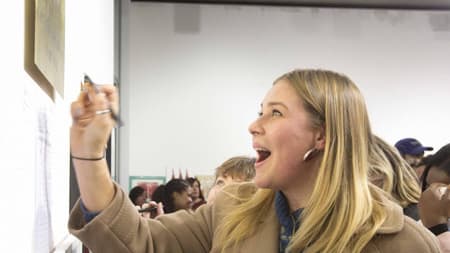 This year's auction raised a record-breaking £51,830 in support of the Postgraduate Fine Art Programme.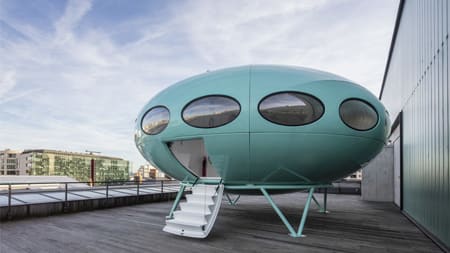 The Futuro House was home to gigs, exhibitions, film shoots, research salons, lectures, student experiments and creative residencies.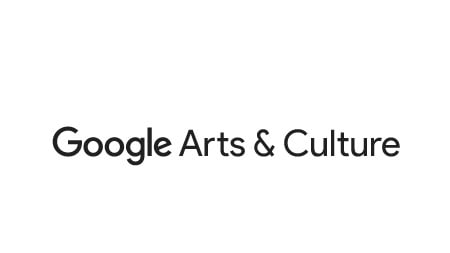 The College shared its fashion favourites on Google Arts & Culture.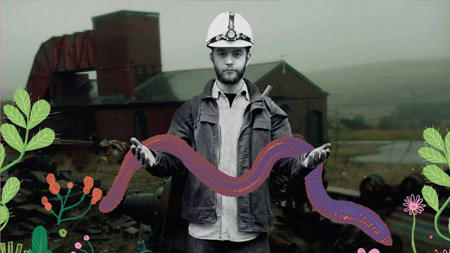 Student collaboration won the international Biodesign Challenge 2017.