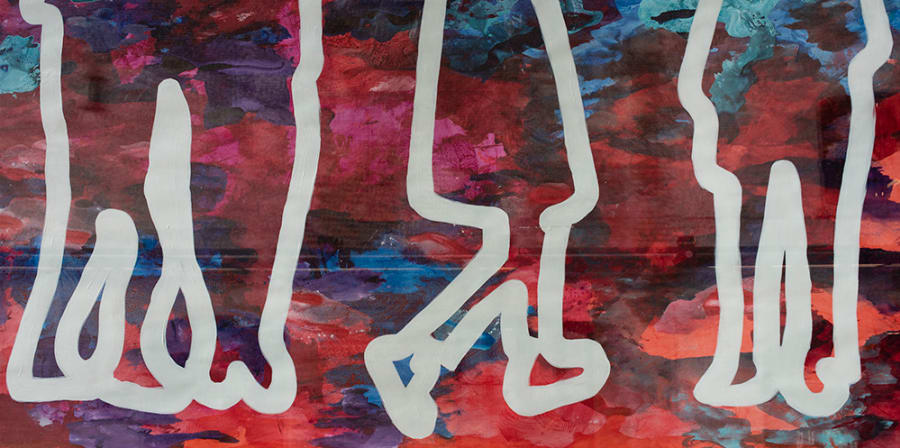 15 July - 20 September 2021
This year, Big Walls and Window Project features in our Window Gallery and showcases the work of graduating BA Fine Art student, Alice Bajaj. Her dystopian world of giant spiders and local surveillance are displayed in a series of three-metre long paintings.
Alice's work combines both the inherent threat of giant spiders with a heartfelt genuflection to pioneering female practitioners. At the same time, she is a hungry appropriator too, internalising the work of others and fusing into with her own.
This public art project is supported by Liquitex and Cass Art.