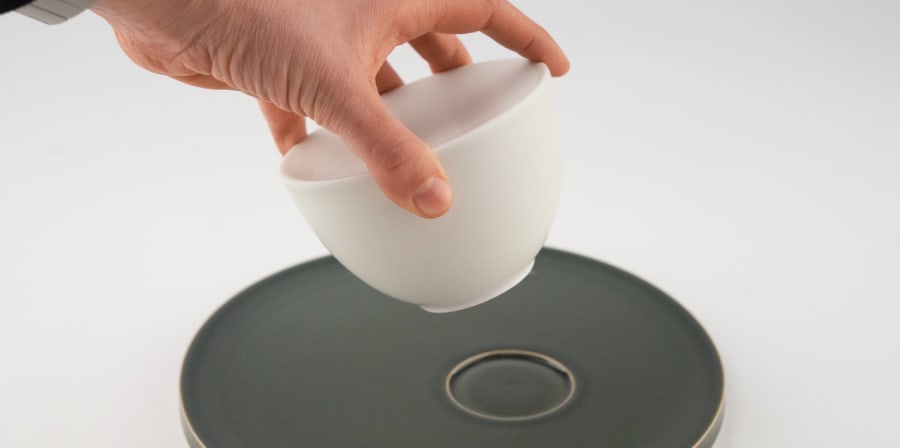 7 November 2020 – Ongoing
In November 2019, Emma Lacey, ceramicist and Stage 2 Leader of BA Ceramic Design at Central Saint Martins, undertook a residency in Jingdezhen, China's 'city of porcelain'.
Over four weeks, Emma lived a life immersed in cultures of clay. Learning from, and working alongside, international artists and local practitioners she challenged the potential and limitations of her material. Experiencing new perspectives – be they technical, cultural or conceptual – sparked new work and ways of thinking.
Engaging with familiar materials, ideas and processes in a new context, using local kilns and conventions, provided an immersive design process driven by the questions:
How can I push a material to the edges of what is possible?
How might I collaborate to expand the creative potential of the work?
Can form and material speak the language of function without explicitly offering it?
Still, Life showcases Emma's material response and her inspirational experience in Jingdezhen.
This research trip was made possible by the REFRESH programme at Central Saint Martins. REFRESH enables staff to step out of their existing role to gain new experiences, education or cultural understanding which "refreshes" their perspective and creative practice. Staff return to their roles with new-found knowledge and inspiration to share with their colleagues and students.