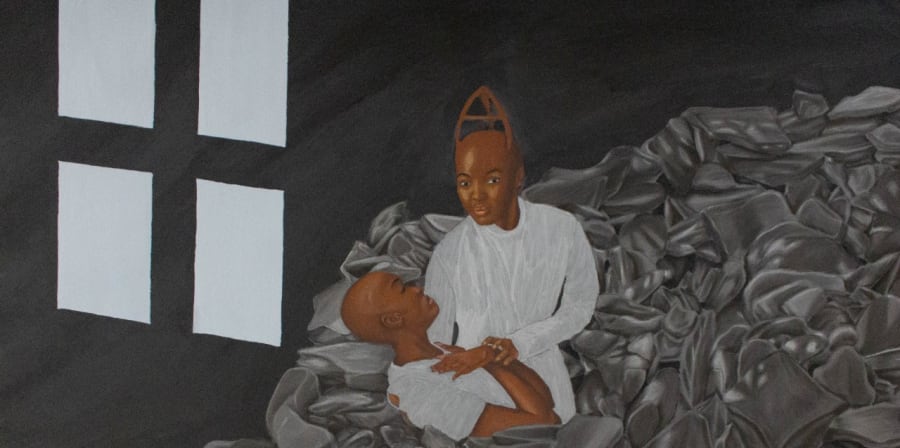 3 October – 15 November
Curated by Amber Goneni, current BA Ceramic Design student at Central Saint Martins and previous Arts Students' Union Campaigns Officer, this exhibition is led by students in collaboration with Arts SU's African Caribbean Society.
Culture, creativity, and resilience are at the core of this year's Black History Month exhibition. This display brings together work by current students and recent graduates from across University of the Arts London. Through their work, they express their lived experiences of being Black and African-Caribbean; exhibited together they present plural and collective thoughts on Blackness.
This exhibition celebrates Black individuality and cultural heritage while illustrating the artists' underlying resilience in a time of political, social, and cultural tensions. Reflections shows how these artists navigate not only within the University and the creative sector but also within the global Black Lives Matter movement.
List of exhibiting artists: Bunmi Agusto, Kenechi Carmel Amamgbo, Shannon Bono, Davinia Clarke, Tobi Alexandra Falade, Remi ljaiya, Monica Mundane, Petra Nogueira, Glory Samjolly, Shane Sutherland, Joshua Thomas