Museum & Study Collection: Past Exhibitions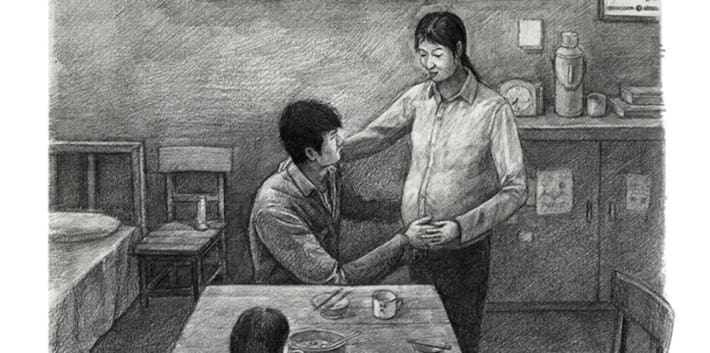 16 September - 15 November 2018
The work in this window was made in the spring of 2016, shortly before the UK referendum on leaving the European Union. The ensuing political debate created a sense of unrest and uncertainty, and as CSM students from all over the world waited to hear the result of the Brexit vote, this disquiet was reflected in their work. These works showed how the creative spirit engages with an uncertain world.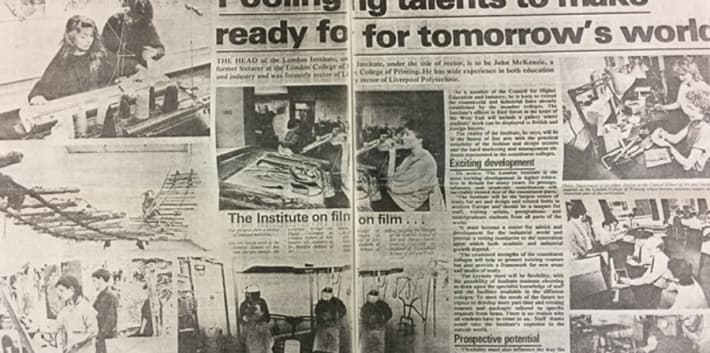 Lost & Found
A collaboration between students, graduates, teachers, researchers and archivists, commissioned by the Teaching and Learning Exchange. It raised questions surrounding the myth of a golden era of arts education and in some instances collapses distinctions between past and present. Artefacts were drawn from the Museum & Study Collection, University Archives and Special Collections Centre and Chelsea College of Arts Library, and appeared alongside work by current UAL students and recent graduates.
This exhibition ran from 5 - 31 July 2017.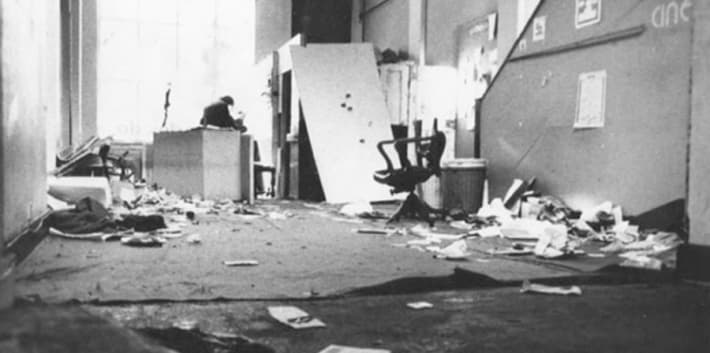 Loop: The Film Workshop Space since the 1960s
This exhibition referred to the idea of film as a 'work in progress', and communicates our research into the Saint Martins Fine Art Archive, which spans a vast collection of documents and minutia from the late sixties to early 2000s. The objects found in the archive are varied, ranging from student photos and profiles to exhibition material and institutional administrative documents. The research provides insight into the lives and work of the students, their progress and the establishment of the Film and Video course at Saint Martins.
The exhibition ran from 27 April to 8 May 2017.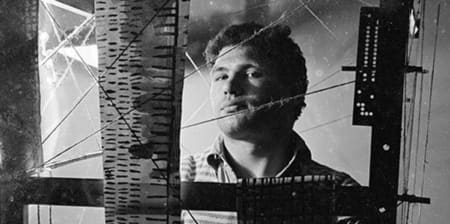 Eduardo Paolozzi at the Central School
Between 1949 and 1955 Eduardo Paolozzi taught textile design at the Central School of Arts and Crafts. The prints in this exhibition were from originals produced at the Central School between 1949 and 1955. Paolozzi made these experimental and innovative prints in a richly collaborative and interdisciplinary environment including technician and theorist Anton Ehrenzweig, artist-photographer Nigel Henderson, artist Richard Hamilton and sculptor William Turnbull.
This exhibition was curated by Rosie Ram and the CSM Museum and Study Collection, in conjunction with BA Textile Design and MA Culture Criticism and Curation, and supported by Central Saint Martins. It ran from 13 February to 16 March 2017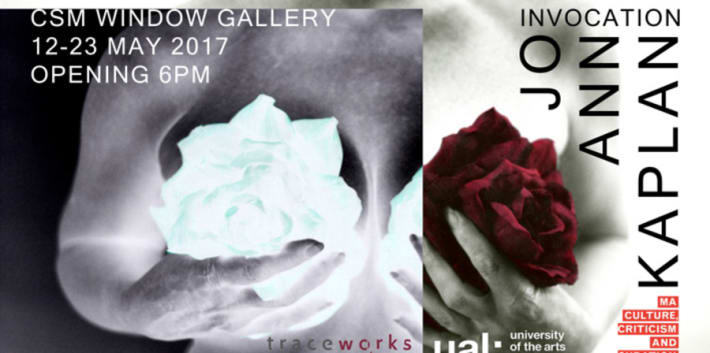 Invocation: Jo Ann Kaplan
Inspired by archive materials belonging to the Jo Ann Kaplan Archive and informed by wider research, this exhibition explored concepts of sexuality, identity and transience in relation to Kaplan's practice. The methods of display and imagery produced aim to convey the sense of uneasiness running through her work and its dream-like quality. This stemmed from our own interactions with the archive and the atmospheric nature of her films.
To reflect Kaplan's interest in dance, an impulsive and spontaneous contemporary dance performance Opposite took place outside the Window Gallery presented by Traceworks Dance in collaboration with final year degree students from London Contemporary Dance School.
The exhibition ran from 12 May to 23 May 2017.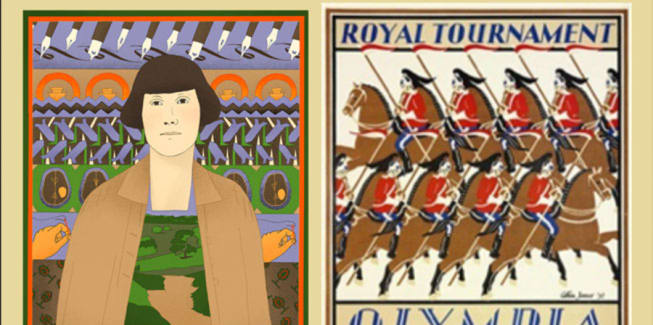 I Don't Know Her Name, But I Know Her Work
This display coincided with The London Transport Museum exhibition Poster Girls: A Century of Art and Design, which features many female designers who studied or taught at the Central School. Current graphic design students each selected a piece of work from the Central Saint Martins Museum & Study Collection designed by one of the Central school designers featured in Poster Girls, and made new work in response.
This exhibition ran from 1 November to 5 February.