Museum and Study Collection: Current Exhibition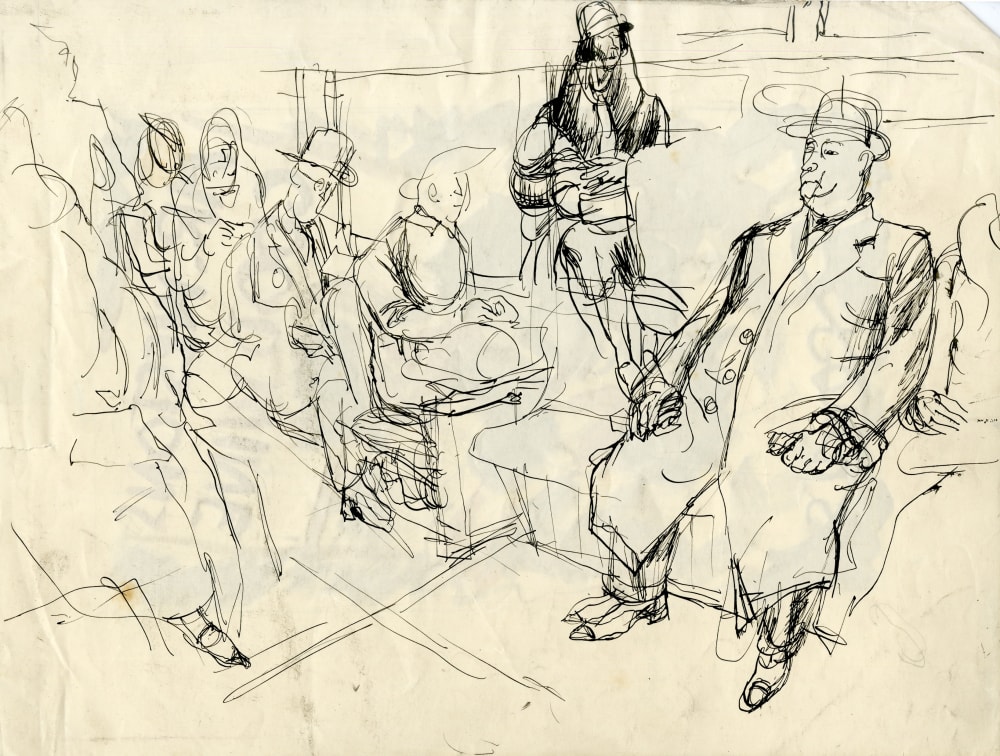 A Century of Drawing the Body
28 February–3 April 2019 | Museum and Study Collection Window Gallery
For centuries the life class was the mainstay of art education. Although this was true even for artists and designers who had no intention of building a career depicting figures, the elevated status of life drawing didn't survive the educational reforms of the 1960s. By the end of the twentieth century it was seen as an anachronism, synonymous with the old fashioned, skills-based approach to education which art schools were trying to escape.
Despite this, the body remained a compelling subject matter for artists and designers. Featuring works from the Central Saint Martins Museum & Study Collection, this display explores how manifestations of the body have changed over time, as the figurative tradition gave way to a focus on conceptualism, and representations of physicality became more abstract and fluid.
From the life rooms of the early twentieth century to more recent student work, the material on show documents one hundred years of drawing the body at Central Saint Martins. The display encompasses teaching materials (including prints, anatomical books and plaster casts), drawings made in the life room and discipline-specific work such as fashion illustration, book illustration and theatre design.
The windows are divided into four sections; a century of drawing the body, the life room, the clothed body and observational drawing. See highlights from the display on Twitter and Instagram by searching #acentruyofdrawingthebody
#acenturyofdrawingthebody