29 November - 2 December
Design + Make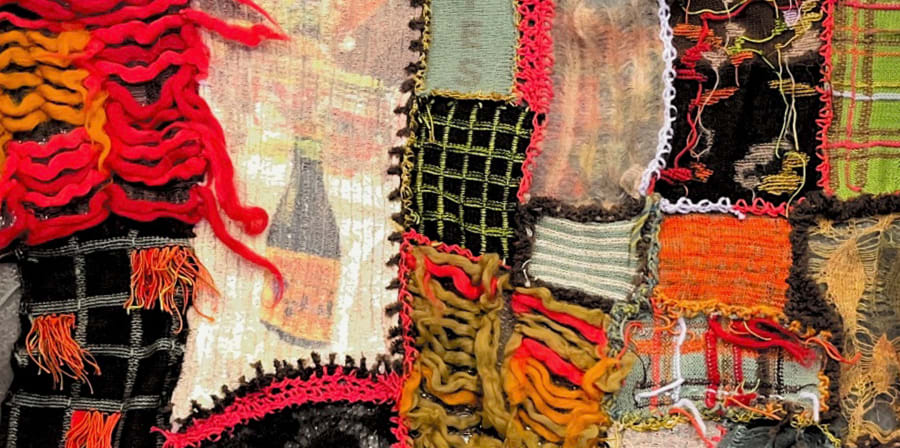 This exhibition celebrates the work of BA Textile Design second-year students, produced during their autumn term, each student is exhibiting work from two textile pathways.
Design + Make begins with a research stage that starts in Year 1. This research informs the printing, knitting and weaving; the designing and making, that happens in Year 2 before students specialise in one textile pathway.
The themes for this year's collections were The space in between, Land and Future Systems. These acted as starting points for students to develop their own ideas for a period of extensive research. The work displayed showcases the various directions their research has led and the imaginative outcomes produced.
Visit
Open to the public daily 29 November - 2 December
The Window Galleries are located in the thoroughfare of the Granary Square building, Central Saint Martins.