19 November 2020 – 7 January 2021
Speaking with empathy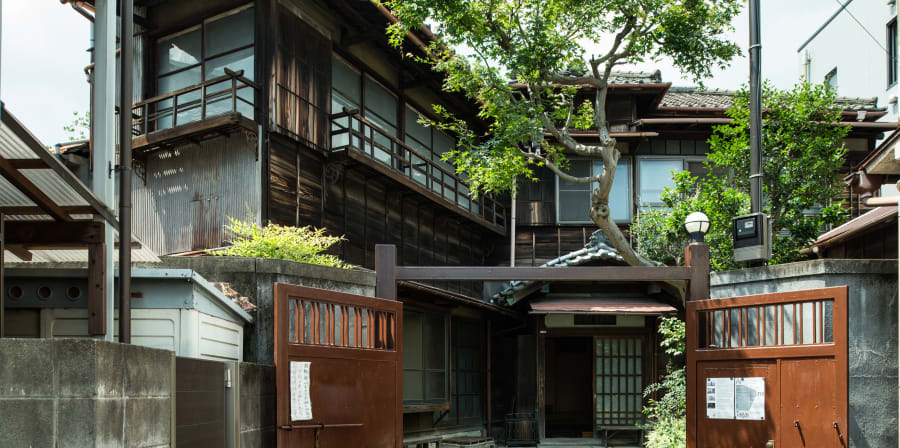 Ai mi Tagai is a Japanese phrase that roughly translates to mean mutual empathy or support. It is the guiding theme of the LTYE programme (London/Tokyo Young Artist in Residence Exchange) between recent arts graduates of Central Saint Martins and Tokyo University of Arts. The LYTE programme provides artists with the opportunity to take part in a six-week residency in London and Tokyo. Participating artists collaborate, exchange and share their practice. They experience the differences that shape how art is taught and practiced in the UK and Japan. The first five years of the programme were celebrated in July 2019 in Tokyo with an exhibition of works from each year's participating artists. This year, the exhibition that would have taken place in the Lethaby Gallery at Central Saint Martins, has moved online.
Alongside the exhibition, Speaking with Empathy is a series of educational events, resources and programs organised by MA Culture, Criticism and Curation students. The series will explore how contemporary art exhibitions can activate the ways participants understand and creatively respond to artworks.
The project has three strands:
Speaking with the artists, a series of pre-recorded talks from the participating Ai mi Tagai artists sharing their experiences, creative processes and reflecting on their residency.
Digital reading room, a place to exchange resources around the central theme of mutual empathy.
What is a residency?, a workshop introducing final year BA students from UAL to opportunities available following graduation and the ways cultural exchange can contribute to their practice.
Speaking with Empathy is curated by Terrence Burford-Phearse, Sarah Moriarty and Esra Vazirally.
The Ai mi Tagai online exhibition features the work of Abbi Jones, Alice Jacobs, Anäis Comer, Dan Isomura, Daria Blum, Eleanor Turnbull, Gillies Adamson Semple, Hannah Doucet, Hitomi Usui, Jean-Baptiste Lagadec, Kenta Kawagoe, Lydia Davies, Ryunosuke Goji, Sean Lavelle, Shiori Higashiyama, Takashi Horiuchi, Tuli Litvak, Yohei Chimura, Yohei Watanabe and Yuuki Horiuchi.
Project partners: Youkobo Art Space Tokyo Y-AIR programme, Lethaby Gallery and the Associate Studio Programme, Professor Graham Ellard and the AMT London Production Committee: Eleanor Turnbull, Gillies Adamson-Semple, Alice Jacobs and Daria Blum.
Project tutor Alison Green.
Events
Reading Room
19 November–18 December
Audiences are invited to participate in the digital reading room on our Instagram page. The digital reading room serves as a repository and discussion space for audiences, participating artists and the Speaking with empathy project team.
Follow @speakingwithempathy on Instagram to see reading room material as it's posted and contribute your own.
What is a Residency? workshops
Tuesday 24 November
Wednesday 25 November
What are about residencies and the value of cultural exchange for developing artistic practice? Open to third-year Fine Art BA students studying at UAL, this series of workshops will be based on open discussions and interactive presentations with Speaking with Empathy curators and Ai mi Tagai artists Alice Jacobs, Gillies Adamson Semple and Jean-Baptiste Lagadec.
For more information follow @speakingwithempathy