Upcoming Exhibition: The Age of New Babylon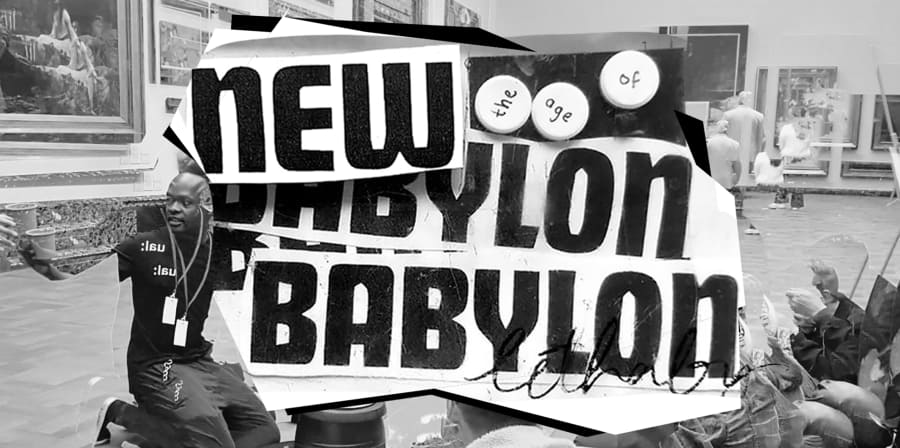 The Age of New Babylon
23 November – 12 December 2018
The Lethaby Gallery's first student-led exhibition The Age of New Babylon will open this November.
Through a series of actions and interventions, this evolving exhibition examines notions of 'otherness' through the lens of difference and seeks to go beyond the frame of images.
Curated by Central Saint Martins alum Samboleap Tol and final-year student Sara Gulamali, the exhibition features the work of 22 artists, including students and graduates from colleges across London.
The Age of New Babylon will be accompanied by a programme of public events, including panel discussion Of Other Futures on Saturday 24 November led by artist Abbas Zahedi with curators Paul Goodwin, Annie Jael Kwan and Cedric Fauq.
Featured artists: Yemi Alade, Moza Almatrooshi, Grace Black, Imann Gaye, Ada Hao w/ PAPRIKA Collective, I-M Jerome & Jannat Hussain, Sid and Jim, Mati Jhurry, Alaa Kassim, Yili Liu, Maria Mahfooz, Abondance Matanda, Zeinab Saleh, Hannah Smythe, Samboleap Tol, Damilola Ayo-Vaughan, Neale Willis, Abbas Zahedi.
This exhibition is the result of a College-wide open call and was developed with the support of Central Saint Martins staff.
Opening times:
Tuesday to Friday: 10am–6pm
Saturday: 12–5pm
Stay up-to-date: sign-up to the Lethaby Gallery's newsletter.