This year the annual auction will see the walls of the gallery filled with donations from 21 acclaimed artists, as well as artworks fresh from the studios of our current students and recent graduates.
Here we share a glimpse into this year's live auction.
Lot information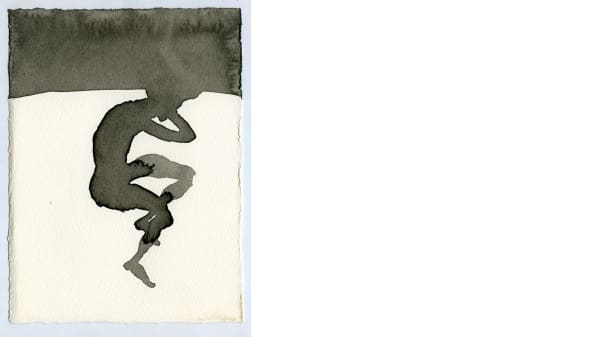 Artist: Antony Gormley
Title: SOMMEIL SUMMIT
Medium: Carbon and casein on paper
Size: 19 x 14.1cm
Date: 2015
Signature or inscription: Signed, titled and dated on verso
Inscribed by AG on verso, 'for St Martin's MA AMDG 20.6.18'.
Credit: © the artist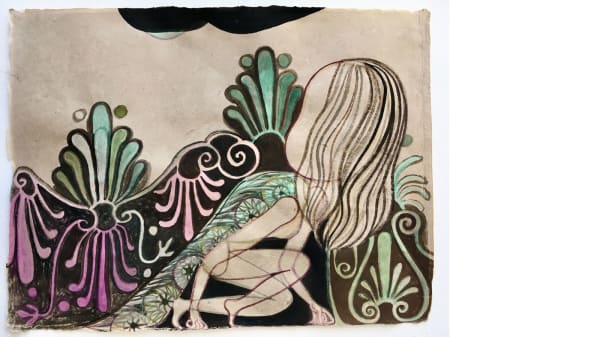 Artist: Emma Talbot
Title: Earth
Medium: Watercolour and gouache on khadi paper
Size: 31 x 41 cm
Date: 2018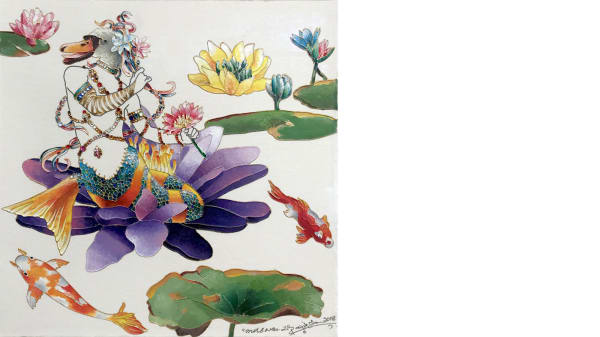 Artist: Raqib Shaw
Title: Waterhouse Merman with Koi
Medium: Acrylic liner, enamel, graphite and rhinestones on paper
Size: 25.5 x 25.5cm
Date: 2018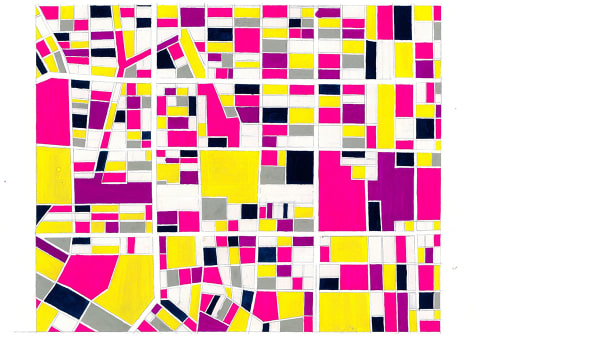 Artist: Kathy Prendergast
Title: Geometry Tokyo No. 2
Medium: Gouache wash on paper
Size: 21cm x 29.5cm
Date: 2018