Creativity as Renewable Energy in a Time of Scarcity
Human Resources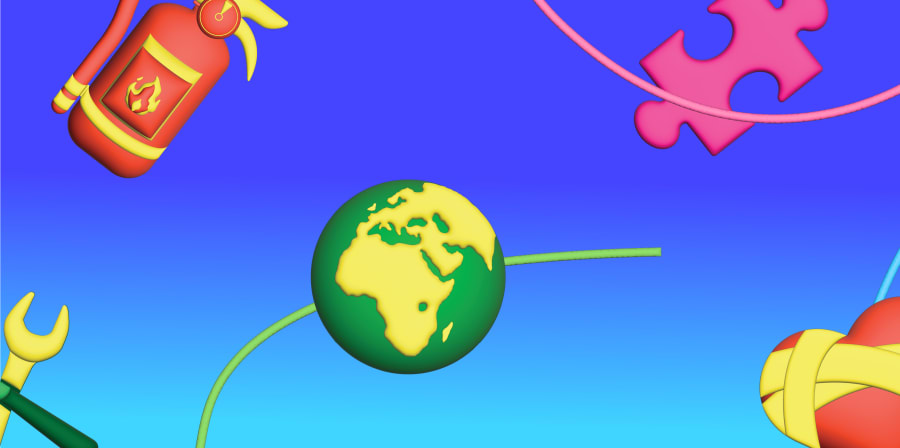 5 September – 2 October 2022
Welcome to Human Resources.
Creativity is our most powerful resource. At Central Saint Martins, we employ curiosity, creativity and imagination to rethink and remake our realities.
What happens when we expand our definition of what a resource might be – when we move from practices of extraction and acquisition to drawing on our own inner resources?
Here, we share work by our graduating students who – through different disciplines and approaches – propose an alternate world of sufficiency and generosity powered by a human kind of renewable energy.
Events
Tuesday 27 September, 6.30–7.30pm - Community and Social Justice
How can we move towards a more just and equitable society? This conversation will cover a breadth of topics, from social justice to climate change, to burnout and class discrepancy in access to arts education. The panel will consist of four recent graduates whose work resonates with these themes, and who feature in the current Human Resources show at the Lethaby Gallery.
Panel:
Hannah Karpel, BA Fashion Journalism
Lee Ricks, MA Character Animation
Daisy Pearson, MA Graphic Communication Design
Chanelle Windas, BA Fine Art
The online discussion will be chaired by Rahul Patel, Associate Lecturer and Co-Curator of Decolonising the Arts Curriculum Zines, and is Joint Branch Secretary of UCU (University and College Union) at CSM.
---
Wednesday 28 September, 6.30–7.30pm - Care and Protection
How does a culture of care and protection nurture creativity? Exhibitors from Human Resources will draw on their own practice to discuss how we can move towards a greater community of care in the creative industries.
Panel:
Aminder Virdee, MA Art & Science
Rocio Rey, BA Graphic Communication Design
Lynsey Gibson, MA Material Futures
Maissane Zinai, BA Fashion: Womenswear
From disability to mental health, to community and heartbreak, these exhibitors demonstrate diverse notions of care in their work. This panel will be chaired by Judy Willcocks, Head of Museum & Contemporary Collections at Central Saint Martins.
---
This exhibition is part of London Design Festival 2022