CSM and MKX present
Metaphonica IV: The House of Beyond Sound
Thursday 1 November 2018, from 6pm | The Street, Central Saint Martins
A night of musical experimentation, noise, performance, sound and silence, Metaphonica IV is a collaboration between Central Saint Martins and Mercury KX – the new record label resident in King's Cross.
Art school is a place for risk taking and rule breaking. Fostering this instinctively rebellious and progressive culture, Metaphonica provides a platform for bold and fearless creative, musical practices. It offers a space for experimentation, resulting in cross-disciplinary forms which blur the boundaries between music, sound, performance and art.
Now in its fourth year, Metaphonica is set to be bigger than ever before, bringing together a host of emerging talents and established artists whose practices blur and disrupt disciplines, exploring new territories between contemporary art and music culture.
Performance and projection works from Central Saint Martins students: Abbzah, Anastasia Solay, Casper Dillen, Charlie Wood, Dawn X, dimittit, Duke Keats,Dylan John aubrey, Femmi Nancy, ftwone, Hannah McDermott, Isabel Bonafe, Jacob Hulmston, James Bryant, Jermilov Alexandr, John Moffatt, Jonas Peqeuno, Jylle Navarro, Katie Handley, Lost Properties Studio, Maria Mahfooz, mmalu, myles egan, Nat Norland, Parya, Qhost, Rubie, yeule
Please note:
This event may include strobe lighting
This event may contain content of an adult nature and is not suitable for persons under 16 years of age. Those under the age of 18 must be accompanied by a responsible adult.
Bag searches will be in operation
Photographs and footage will be taken throughout this event.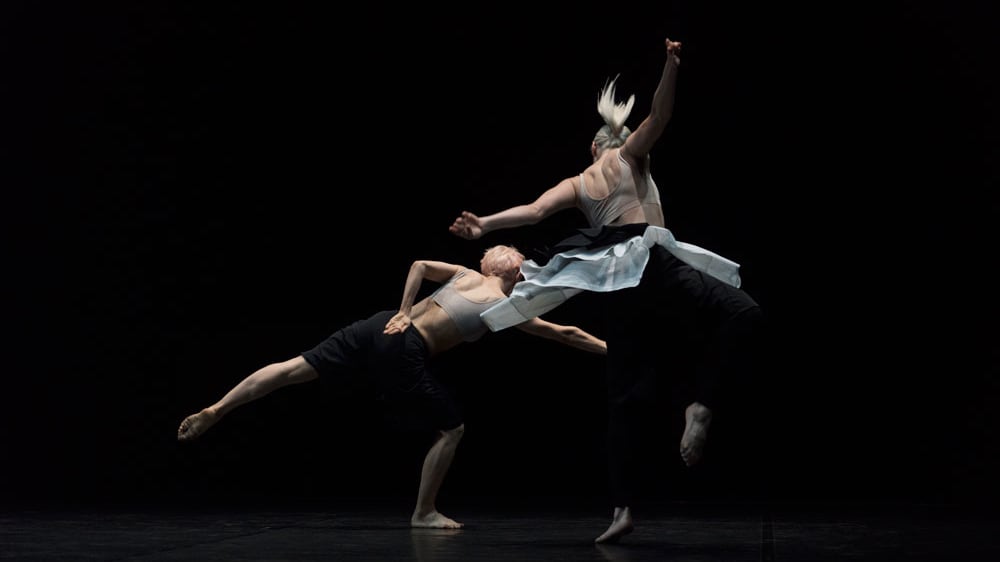 Company Wayne McGregor will perform a duet by multi award-winning choreographer and director Wayne McGregor (Radiohead's 'Lotus Flower', Resident Choreographer, The Royal Ballet). The duet from Autobiography fuses McGregor's dynamic choreography, inspired by his DNA, with Jlin's uncompromising electronic score and costumes by artist and designer Aitor Throup.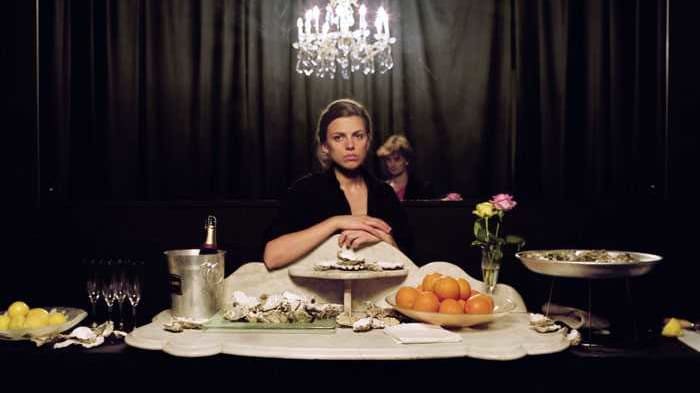 Eloise's practice is predominantly performance-based, using video, photography, social media, text and the spoken word as methods of understanding, and recording live performance. Over the past decade, she has focused on endurance performance within installations, often including one-to-one interactions with audience members. This has developed into increasingly shorter, spoken word pieces, which use characters, costumes and altered vocals. In 2014 she founded a collective performance art group The Perverts who's ethos is to use and pervert appropriated sound and language to create soundscapes, songs and word pieces, which express political and social concerns.
Stratus Piano Installation (by Ólafur Arnalds and Halldór Eldjárn)
STRATUS: A Technological Music Democracy
Stratus is a piano installation by BAFTA award winning composer Ólafur Arnalds and audio developer Halldór Eldjárn. It aims to bring together creativity and technology, the composer and the listener.
The Stratus pianos are connected to a website, accessible through the guest's mobile phone, where users can influence the piece of music being played. The notes available are predetermined but it is up to the users how often and when they are played. The website uses a demographic voting system to decide what is played next so the participants can watch their collaboration come to life in real time.
Find us