Central Saint Martins hosts a wide variety of events over each academic year, each event brings an exciting mix of innovation, collaboration and talent. Below you will find some of the key events we've hosted over the years. If you would like to see our archive of exhibitions shown in our Lethaby Gallery, you can find those on the Lethaby gallery page.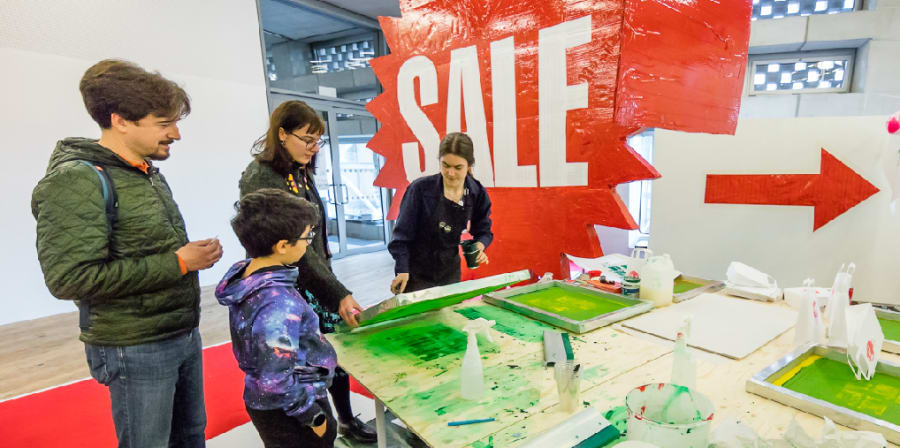 SALE at Tate Exchange
14–19 January 2020
Our Art programme students returned to Tate Modern for their annual residency at Tate Exchange. SALE set out to consider the complexity and disparity of the art market by staging more than 300 "closing down sales". Replicating and subverting systems of the commercial art world, students presented a series of artworks, performances and provocations – all available for a fee.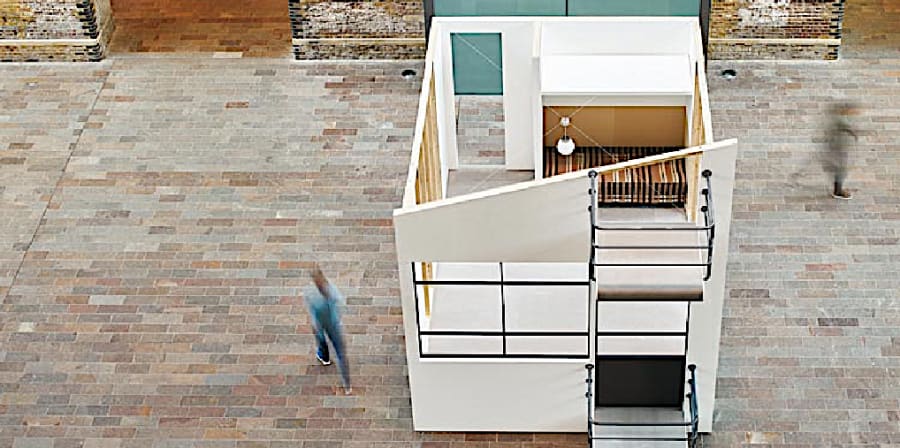 OurHaus
2019 – 2020
2019 marked the centenary of the founding of German school of art and design Bauhaus. Across the year, Central Saint Martins and Camberwell College of Arts staff and students explored the legacy of the influential school through a series of projects, events and teaching activity. This culminated in OurHaus, a week-long festival across the two Colleges which critically re-imagined Bauhaus ideologies for our times.
Unboxed Festival
5 December 2019
Graduating students from MA Applied Imagination in the Creative Industries curated and organised their work as part of Unboxed Festival. Presented through boxes arranged to look like installations, each box showed their processes, outcomes, and concepts.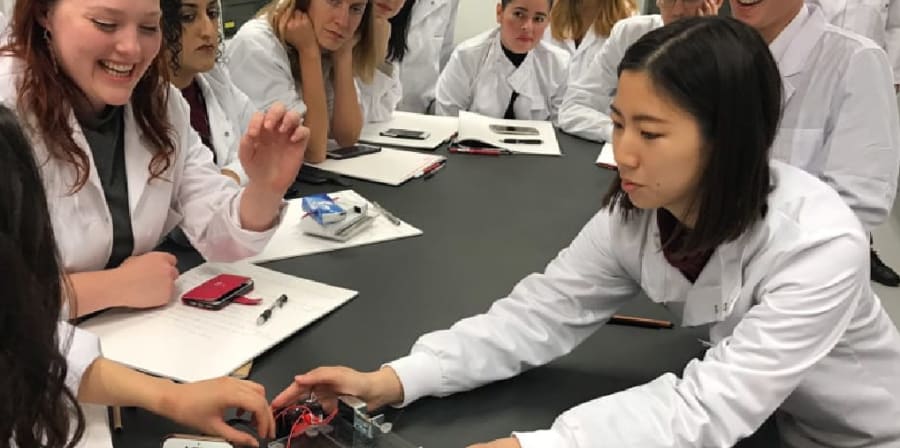 Hacking Hearts
8 November 2019
Visiting scientists from Tokyo Institute of Technology and Queen Mary University presented their research to a group of artists and designers to be "hacked" in a week-long collaboration. Postgraduate and doctoral students across the College opened up cutting edge scientific research for consideration from cultural political and social perspectives.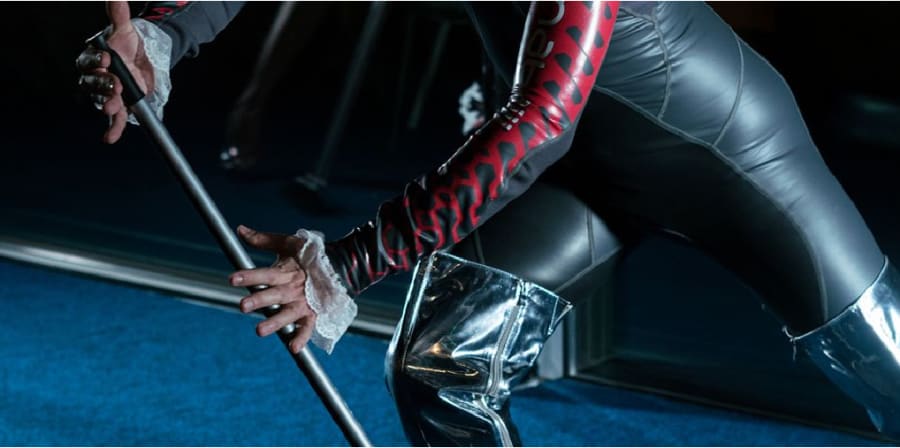 Constructing the Mezzaniney
30 September – 4 October 2019
International renowned artists, Steven Warwick and Carlos Maria Romero, spent a week with our students developing a new performance to include within their Mezzanine series. The collaboration saw students engaging with the artists' work, offering up ideas and using their bodies to perform and convey concepts for a whole new space and audience.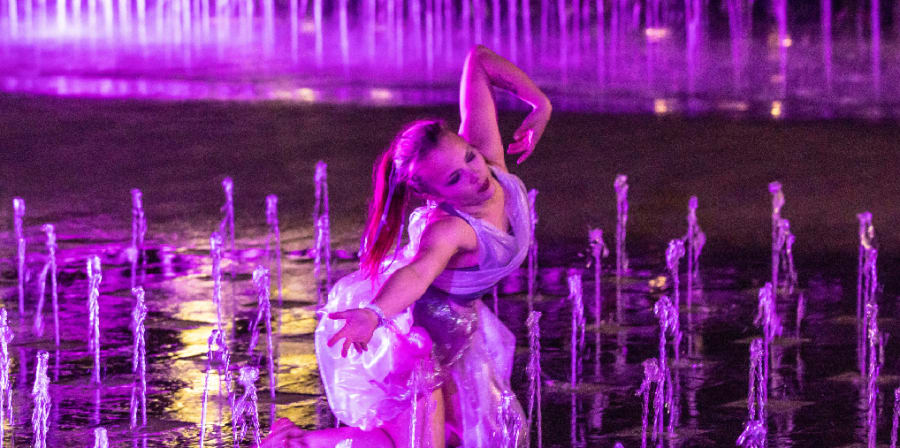 A Unified Work of Art, Art Night
22 June 2019
A Unified Work of Art took place on the final weekend of our Degree Show Two: Design, as part of the year long project Bauhaus to Ourhaus, which marked the centenary of Bauhaus. In response to the German school's renowned parties, our students from across all disciplines transformed Granary Square into a unified work of art, bringing together performers and the public.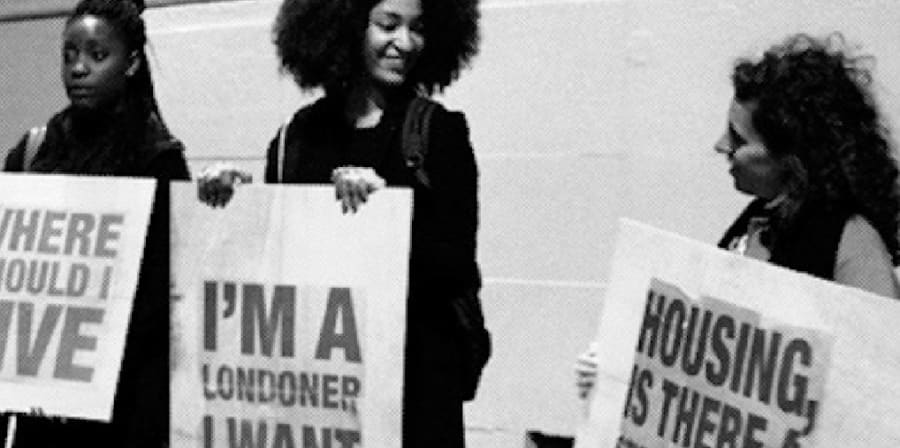 Fundamentals, Lecture Series
2017 – ongoing
Fundamentals is a lecture series by our Spatial Practices programme, with a big appetite yet gap in public debate on architecture, Fundamentals aims to provide a forum to debate the forces shaping our cities. Covering the basics of housing, planning, land, industry, public art, landscape and tackling the status quo, asking what could and should come next. Read more in our Fundamentals Archive.