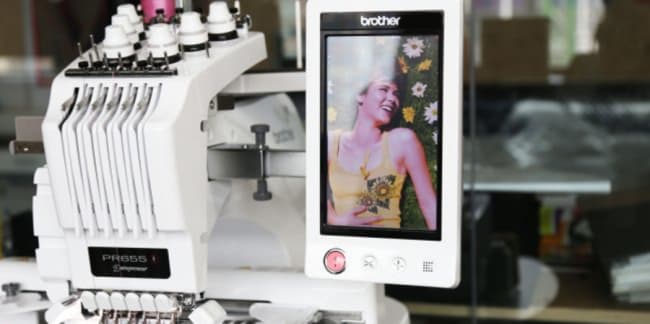 The Surface Design Lab workshop is focused on surface design for fashion and textiles.
We have two large format dye sublimation printers, a DTG eco pigment printer and four digital embroidery machines. In this space students can digitally transfer and pigment print, embroider as well as access the workshop's sustainable materials sample library. Students have previously produced digital print and digital embroidery and embellishment for experimental samples and final collections.
While any student is welcome to visit us, our workshop is used primarily by students on Fashion and Textile design courses.