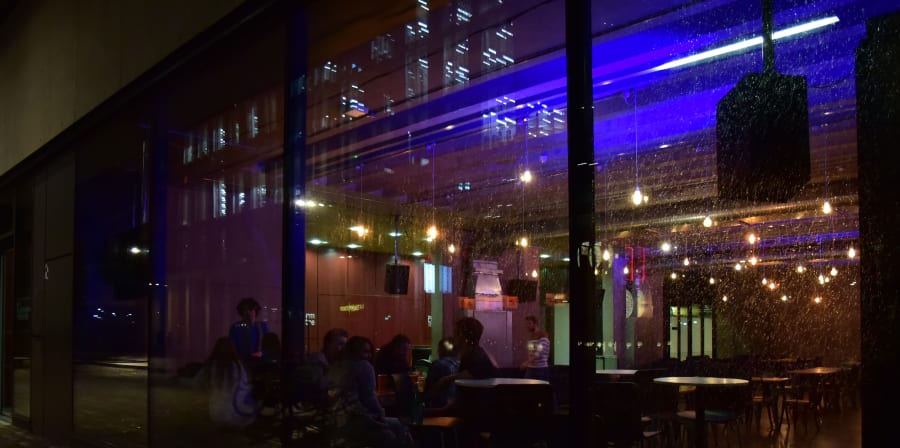 The Platform Bar is aiming to open for the autumn term with a new temporary schedule in place:
1–31 October: No access for students and staff during this time due to enrolment.
1 November – 11 December: Open for service Wednesday, Thursday and Friday 4pm–late (access to the space outside of this time may be restricted in line with social distancing and cleaning regulations).
Social distancing guidelines will be in place to protect our bar team and guests. Please note the following:
Furniture must not be moved, queue markers should be respected and our capacity may be slightly reduced.
Regretfully, we cannot take any reservations during this time.
It is possible that there will be some temporary amendments to our stock, but we will work hard to avoid this where possible.
We look forward to welcoming you and very much hope you will join us for a drink.
---
Students, staff and the general public are all welcome in the Platform Bar.
With the Platform Theatre and Studio entrances located in the bar, you will find it to be a bustling place before performances and a dynamic space for scheduled events and bookings. The industrial architecture and adaptable lighting in the Platform Bar allows for a versatile atmosphere, making it a great place to celebrate, meet for a quick catch up, or to get settled in for the evening.
We work with local breweries Hammerton and Mondo to ensure you have a great range of draft beers and our wine list has been carefully curated so that there's something for everyone. Our bar team are friendly and our prices are reasonable, so why not pop in and pay us a visit?
If you wish to reserve a table or have a booking enquiry, please email hospitality@csm.arts.ac.uk