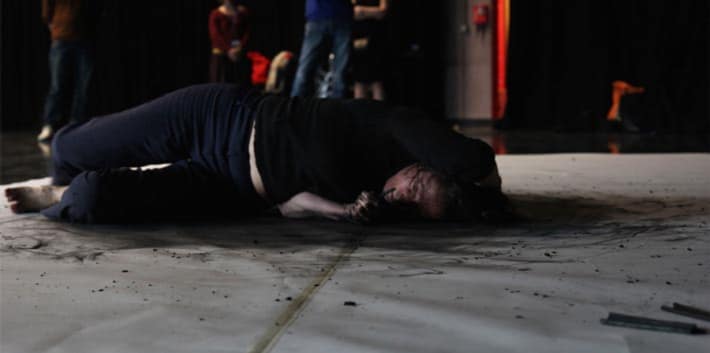 Project leaders:
Susan Trangmar, Reader in Fine Art
Steven Ball, Research Fellow in Moving Image
Collaborators:
Parasol Unit
University of Falmouth
Project summary
sensingsite is an art based research project at CSM for postgraduate students, which explores materialities of landscape and place, the transformative potential of raw materials, multi-media performance practices, and interactive technologies that investigate the sensory nature of site.
Our emphasis is upon exploring how research methodologies are embedded in the art practice itself and in particular, within interdisciplinary art practices. We organise symposia, lectures, exhibitions and workshops addressing key practices issues in response to student interests.