Summer Study Abroad - Product and Industrial Design
Industrial design as a discipline is ever developing in line with technological and social changes. The industrial design student of today is just as comfortable designing for public discourse and services as well as the traditional object based foundations of the discipline. At Central Saint Martins students are expected to show a willingness to engage in practice through a unique range of processes and technical skills.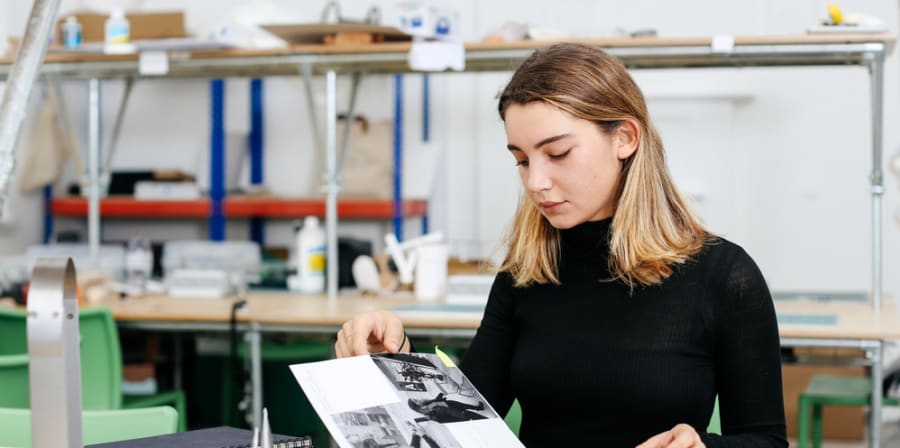 Product and industrial design is an act for change by creating objects that possess the ability to achieve a desired outcome for individuals, local communities and society at large.
Taught by: Alexander Hinnerskov
As a designer you can navigate the design process working on projects that span many fields and disciplines with varied objectives and results. These may include new product systems for a more sustainable future, speculative design objects for public discourse and critical narratives for design activism.
Studying at Central Saint Martins you use design as a platform to experiment with new theories, processes and technologies to engage and interact with the world around you.
During this three-week intensive design course students will strengthen their core design skills including research methods, sketching, prototyping and implementation.
Throughout the course you will explore your own personal design urgency and you are encouraged to reflect on your design practice, the design discipline and your aspirations within the field.
Alexander Hinnerskov
Danish designer Alexander Hinnerskov graduated in 2007 with a BA Honours in Product Design from Central Saint Martins. His interdisciplinary approach has led him to work with product development, bespoke furniture making, lighting design as well as interior design and styling. Having experience in all aspects of the creative process across design disciplines has meant working with clients such as Fredrikson Stallard, Tomasz Starzewski, Eva Menz, Torsten Neeland and Underdog Studio. He has been teaching since 2013 in a variety of design subjects supported by his academic knowledge, practical skills and industry experience. In 2017 he established his award-winning design practice, Studio Alexander Hinnerskov.
Materials Required
A3 sketchbook (portrait paperback)
Variety of pencils (colour and graphite)
Variety of pens (black fine liner and colours)
Scissors
Scalpel and/or Stanley knife
30cm/12in metal ruler
Geometry set square ruler
Drawing compass
Scotch tape
Masking tape
Double-sided tape
Pritt stick
Super glue (30sec)
Phone with camera or digital camera
A laptop (if available)
For day one you will also be expected to provide a short presentation - slide/collage/page - about yourself and your favourite piece of work from your portfolio (i.e. Where you are from? What you study? What are your interests? Why is this your favourite piece of work? What type of designer are you? Etc.)
This course is open to all students, from ambitious beginners to those with more experience