Summer Study Abroad - Fashion Communication
This course will clarify the workings of the fashion industry and help you understand how to promote fashion creatively.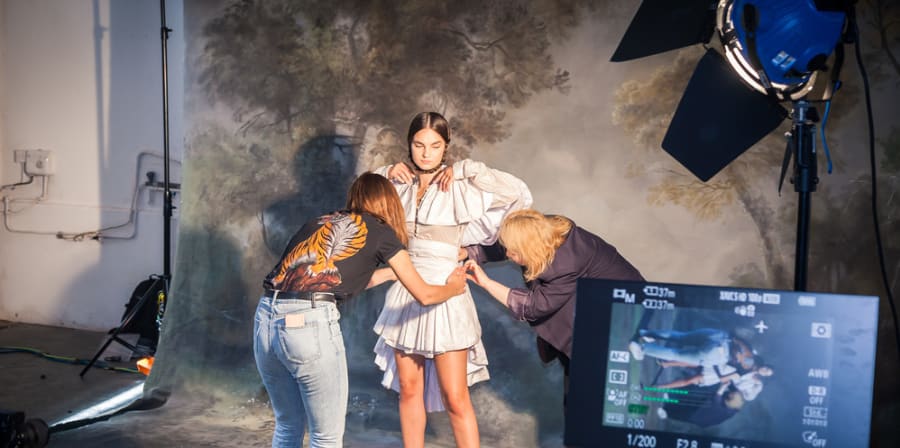 Taught by: Melanie Ashley and others
Fashion Communication is essential to the promotion of fashion. In these 3 weeks you will learn about the various facets that make up this diverse industry.
How does the fashion communications industry work? Fashion design is just the start of a huge industry that uses concepts of fashion promotion and communication to connect fashion with global audiences. This course will explore the workings of the fashion industry helping students to understand how to promote fashion. Your fashion journey will track the process of research, design and realisation for fashion communication and then focus on understanding creative ways to promote fashion. You will look at how different media is used to communicate fashion and specifically how journalism, photography and styling can help sell fashion ideas. Your final project will be to produce a fashion shoot or a look-book for a fashion brand.
This course will enhance your existing communication skills and help to formulate your communication ideas. Students will be immersed in a European fashion arena for 3 weeks and will be expected, independently, to explore aspects of the industry as directed, with other students.
Although an intensive course, it is a unique and fun London fashion experience with likeminded "fashionistas".
Melanie Ashley is a tutor on BA Fashion Communication and Promotion at Central Saint Martins and manages the Fashion press and events at the school including both MA and BA Fashion Shows. Fashion in London is her specialist subject having worked across PR, styling and digital innovation in London for 10 years. After graduating from CSM in BA Fashion Communication she worked with famed fashion PR Mandi Lennard, then alongside Camilla Lowther at CLM and then with Willie Walters (MBE) and has continued to focus on emerging talent in London throughout this time. Alongside her teaching and work at CSM she continues to be part of music artist M.I.A's team on creative projects, travelling internationally and as a freelance PR for designers including Richard Malone and DanShan.
Please bring with you to the first session:
Sketchbook
Pens / Pencils, coloured and lead
Scissors
Craft knife
Digital Camera (or camera phone)
Please also bring a laptop, if you have one, with memory card and cable for downloading photos digitally
You will also be expected to bring the following to your first class:
Items can be purchased from the college shop or local art store.
Sketchbook of research
Fashion writing
Portrait images
This course is open to all students, from ambitious beginners to those with more experience.