Graphic Design Semester Programme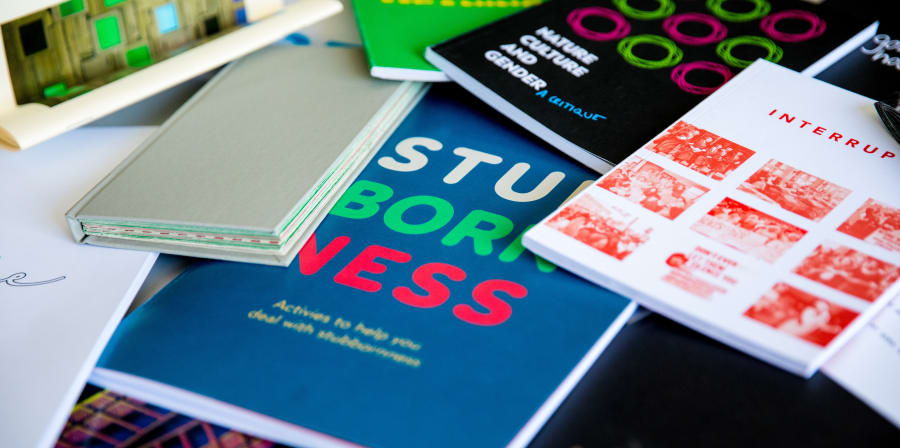 The semester programme in graphic design has been created for undergraduate degree students that want to come to London and are interested in exploring graphic design as a form of cultural investigation and production.
The course is structured around 14 weeks where students engage with research, graphic design and cultural studies projects. They are also free to choose 3 electives across graphic design and fashion subjects.
Our programme expands the contexts of design through research, information environments and publishing-as-practice.
Through research-led projects students discover and develop their own methods of investigation.
Information environments allows students to test new ways of interpreting and performing information.
Publishing-as-practice engages students with communities, exploring the role of design and distribution of ideas in building communities and subcultures.
At Central Saint Martins, we push our students to learn through experimentation and failure. That's how we become resilient and resourceful practitioners who can shape society and culture.
Yvan Martinez has over 15 years experience as a designer and educator. Since 2001 he has been working across the education/practice divide, leading workshops and research projects at schools internationally including ArtCenter, ArtEZ Institute of the Arts, Bath School of Art & Design, Fabrica, Gerrit Rietveld Academie, San Francisco Art Institute, Sheffield Institute of Arts, UCLA DMA Summer Institute, Valand Academy and Vilnius Academy of Arts, while working with clients including Arkitip, Edwin, Emigre, The Face, Giorgio Camuffo, GLBT Historical Society, MTV, Nike, The Face, Urban Outfitters and Wieden + Kennedy. Martinez's work has been exhibited widely and is part of the permanent collections of Cooper Hewitt National Design Museum, Denver Art Museum, MoMA and SFMOMA. Martinez is Course Leader of BA Graphic Design Semester Programme at Central Saint Martins and Associate Lecturer for MA Graphic Design Communication at Chelsea College of Arts. He is also a co-founder, editor and art director of Booksfromthefuture – an artistic research platform that produces and publishes self-initiated research on contemporary culture, experimental communication and graphic design.
Graphic Design 1 & 2
Publishing is evolving into a practice that both encompasses and collapses a range of roles that were previously separate specialisms (i.e. designer, editor, curator, researcher, writer, printer and finisher). Your challenge is to effectively perform these varied roles from proposal (Graphic Design 1) to published book (Graphic Design 2). You will be asked to experiment with the relationship between reader, content and form by making multiple prototypes to test and confirm the best way to achieve your intended reading experience.
2019/20 (14 weeks) - £7,500
2020/21 (14 weeks) - £8,250