CSM BA Fashion White Project (Online)
Get a taste of BA Fashion Design programme, at Central Saint Martins College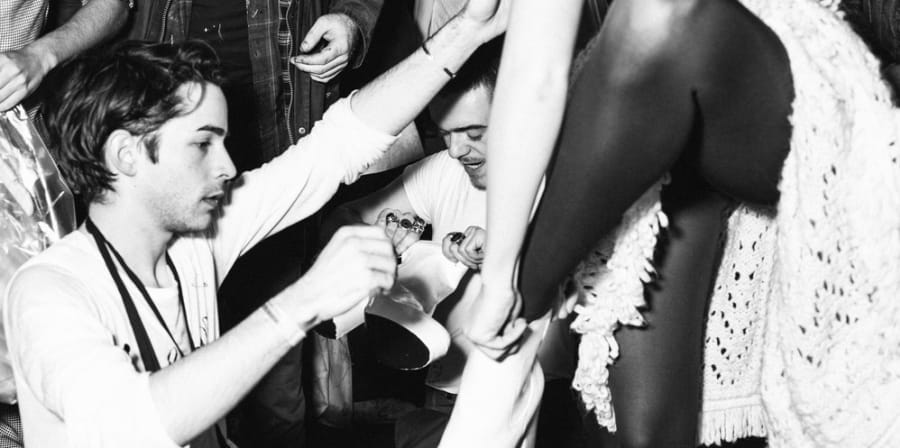 Central Saint Martins BA Fashion have created a 4 week condensed Online version of the White Project for Study Abroad students only.
Taught by: CSM BA Fashion Design Lecturers
The White Project is the longest standing project on BA Fashion at Central Saint Martins.
It runs in the Autumn term of the first year and asks design students from the five pathways; Womenswear, Menswear, Fashion Design with Marketing, Fashion Knitwear and Fashion Print to create a garment using only calico or white felt. They are given a choice of themes to interpret. The project culminates in The White Show - a fashion show for staff and students.
Students will focus on sustainability and the need for a circular approach to material sourcing and processes within fashion production throughout the course. The White Project will introduce students to different manufacturers who are developing processes that reduce their environmental impact on global resources. Students will learn about technological advancements in processing raw materials and the need to reduce waste and the use of limited natural resources.
Students from around the world can join this online module creating a shared show reel.
Learning Outcomes
A basic ability to research concepts which can be developed into design (AC Enquiry);
A basic ability to translate research concepts into creative design solutions in response to a brief, including where appropriate evidence of a basic understanding of issues around sustainability and ethical practices related to your work (AC Process)
A basic knowledge of colour, materials and techniques appropriate to your pathway (AC Knowledge)
A basic knowledge of pattern-cutting and garment construction skills and techniques appropriate to your pathway (AC Realisation);
A basic ability to communicate ideas/concepts through oral and visual
presentation (AC Communication).
How UAL Online Courses Work
All online courses have the benefit to be a part of the University of the Arts London Virtual Learning Environment (VLE), and have been developed specifically for the teaching and learning of Art and Design practices, online.
This Virtual Learning Environment uses the latest technologies to provide the participants direct access to lessons, assignments, portfolio space and live classes from most devices enabled to access the internet, including smartphones and tablets.
UAL Study Abroad Online courses are a mix of live classes and self-study time. Students will be required to attend live classes at a given time every week and work on the weekly assignment between classes.
Every week, the tutor and student will meet in the virtual classroom and participate as a class, which is set at a recurrent day and time (set in the United Kingdom, times GMT or BST and dates are subject to UK national holidays).
For convenience, the classes and course content are archived and made available for review for up to three months after the course finishes. The platform also enables each participant to manage their own content, including the submission of their work for assessment by the tutor.
Live course sessions:
Courses have 2 live contact hours per week, for 15 weeks in a row. The weekly session consists of 1.5 hours of lectures/seminars/talks and 0.5 hour is dedicated to tutorials. Lessons are scheduled between 3:30 pm and 5:30 pm BST. All sessions are recorded and available to view until the through the duration of the course.
Entry requirements
Students must submit a link to their portfolio of approximately 20 images of recent work which shows research and creative process.
Level of study
UAL Online Study Abroad courses are for undergraduate, graduate and independent students from around the world. Minimum age is 18. Minimum GPA requirement for US students is 3.0. Non-US students should submit academic qualifications and achievements instead of GPA.
Level of English
The equivalent IELTS score of 6.0 or above is required. If you are interested in IELTS preparation courses, please visit UAL's Language Centre website for further information.
Credits
Each course is 30 contact hours (suggested credit value of 3 US credits). Students receive a Record of Study on completion of the course along with a suggested credit value. Credit is awarded by the home institution.
Related content
The White Show

At the British Fashion Council Fashion Awards, our first-year BA Fashion students presented their annual White Show