Artists create the cultural resources of our shared future. We recognise the breadth and diversity of social, political, cultural, economic and technological contexts of contemporary art. The Fine Art Semester will challenge you to develop an experimental practice within the context of an internationally renowned course. You will work within one of 4 pathways, 2D, 3D, 4D and XD, offering you a practice-based approach to technical, conceptual, historical and critical contexts. This will provide you with the skills and knowledge to define and innovate within your chosen cultural and artistic field.
Study Abroad students receive additional tutorials and support throughout the programme, enabling them to get the most out of joining the course, and to become a part of CSM's vibrant College network and benefit from London's vast cultural resources.
Over 14 weeks, students integrate into the Fine Art at CSM, learning alongside degree students as well as taking additional projects outside of the regular 10-week term for BA courses.
Entry is by online application and portfolio review.
Pathways
2D
art practice in two dimensions, for example: painting, printmaking and photography
3D
art practice in three dimensions, for example: sculpture, installation and performance
4D
art practice in four dimensions, for example: film, video, art writing, performance and sound
XD
art practice across dimensions, practices, locations and situations
Autumn Term 2019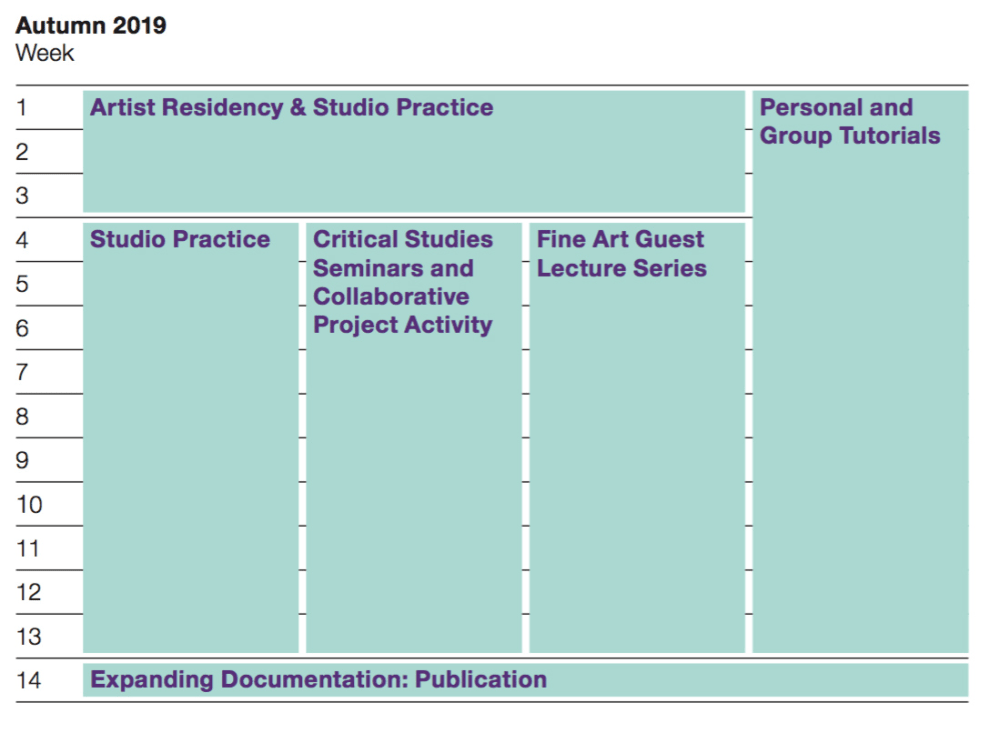 Spring Term 2020
6 great reasons to apply
1. The dimensional pathway structure is unique to CSM. The course offers students an interdisciplinary context whilst the pathways give a perspective to explore specific practices
2. International outlook with a diverse multicultural community of practice. Study Abroad students engage fully with our course
3. Collaborate with external organisations. Past projects include Camden Art Centre, The Freud Museum, Tate Modern, The Welcome Foundation, British Library, British Museum, Bold Tendencies and many more galleries, theatres and local initiatives
4. Teaching expertise – our tutors come from a wide range of backgrounds and disciplines
5. Access to excellent College facilities across two campuses in central London
6. Recent high-profile graduates include Laure Prouvost (Turner Prize winner 2013 and winner of the Max Mara Prize for Women 2011), Ed Atkins (Paul Hamlyn Foundation Award winner 2012) and Emily Wardill (winner of the Jarman Award 2010)