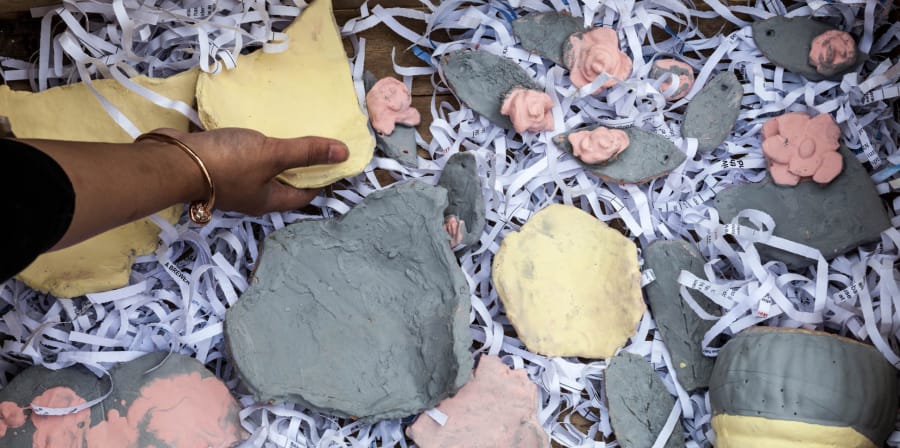 Clay and the spectacle of outdoor firing in makeshift kilns combine in Ignition, a participatory ceramic project designed to encourage hands-on making and community dialogue
This ongoing project, part of the Local Encounters programme at Central Saint Martins, was devised by Duncan Hooson, Stage One Leader on BA Ceramic Design. Across five groups, more than 80 local residents, business workers and community group members took part in a series of ceramic workshops. The aim was to offer these groups both formal and informal engagement activities that re-ignited the importance and enthusiasm for haptic skills, and to encourage new social relationships and channels for community dialogue.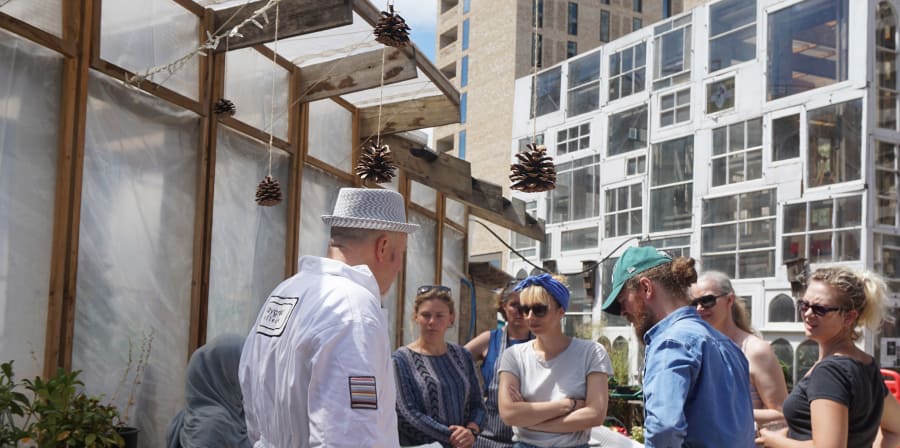 People from across the local community were invited to attend and make connections for ongoing conversations. One of those was Eva, project manager at the nearby British Library and a volunteer at the local Camley Street Natural Park. "You meet a completely different group of people which is fascinating – all ages and all walks of life," she says about her local engagement, "I've never been involved in ceramics before so it's been brilliant to get my hands on clay. It's also great to get behind the scenes at Central Saint Martins."
All this making culminated in a collective kiln firing, to which both Camden and neighbouring Islington residents and workers were invited. The clay pieces were fired using a raku kiln, a traditional Japanese technique which involves placing the red-hot vessels into wood chips, encouraging raku's trademark crackled surface.
I've seen the success of bringing people together around the community of firing – live kilns, live firing and people seeing the process. Quite often the process, that transformation of clay through heat, is hidden. But with raku you can see it. Ignition refers not simply to igniting people's imagination but the flame of the firing"

Duncan Hooson, Stage One Leader on BA Ceramic Design
Volunteers and clients from The Women @ The Well, a charity in King's Cross for vulnerable women, both attended the workshops. Sister Irene had worked with clay before and returned to clay with enthusiasm: "It's not just about the physical side of making, there's the philosophy behind it. It's therapeutic. When you get the piece of clay under control, that's a wonderful feeling. It's deeper than one imagines, there's more to it than meets the eye. It's a journey."
With future ambitions that includes public access kilns across the local area, Ignition is at its heart about connecting people with clay and making, but it's a project that also the doors of Central Saint Martins. "It's all good saying this is an arts school, but what does that mean?" says Hooson, "What goes on there? Local partners may say yes, but it's about maintaining and building on these relationships. After all, these projects are built through trust."