A Million Minutes - Islington Council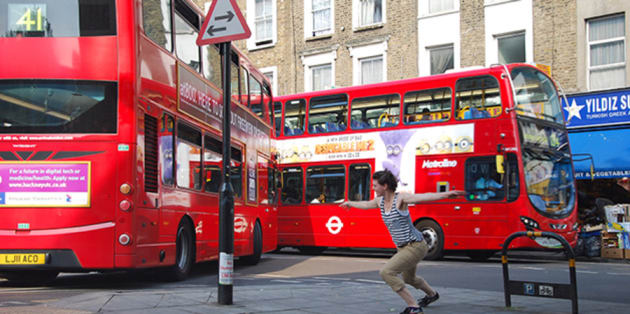 For two years, approximately one million minutes, artists were commissioned to spend time in a small neighbourhood and to make new work in response to being there. A Million Minutes was initiated by the local authority, Islington Council, and produced by AIR, a project studio at CSM who had committed to a local practice in that place, Archway, for five years previously.
In a frequently belittled inner-city area where a stubborn sense of place was mistaken for lack of ambition, the local authority recognised the public's open-mindedness and intelligence. The arts officer, the town centre manager, the councillors, and gradually through them highways, licensing, business support and other council departments, worked with AIR, their associated artists, and local people. Whilst elsewhere in the country councils were disinvesting in the arts, Islington were building on this local momentum, using regeneration funds to invest in an arts project that did not seek to predetermine outcomes.
Open national calls invited applications to three different frameworks for working publicly in a place – 'Hostings', 'Windows' and 'Spaces', and twenty two commissions were awarded to fine artists, dancers, musicians and writers. A series of exchanges and a project website with online journals by each artist, connected the commissions providing forums for discussing work in progress, and disseminating insights.
The minutes were proposed as a time of possibility for active alliances, associations, exchanges and collaborations across the communities of this place, and a space in which to nurture situations for a heterogeneous group of practitioners to purposefully examine the process of making art in public.
To conclude the minutes AIR published Parts Per Million, an illustrated glossary delineating an approach to public practice. The tactics, processes and consequences of the commissions are described through a collection of overheard, solicited, and speculative responses from the multiple voices of A Million Minutes: the artists, the participants, the audiences, the commissioners, the funders, the producers; and contextualised in relation to ideas around the commissioning landscape, the urban everyday, and artists' methodologies.
Pete Courtie, Islington Council:
What this project actually became was so much more than a series of art commissions, it was a body of work, a series of inter-connected conversations about people and place, multiple voices made more visible.
Matt Lewis, artist:
What encourages me is the possibility to make and experience art on both a social and emotional level. These were projects that left you both thinking and feeling something.
A Million Minutes participant:
There is a restrictive belief that art is another world, when really it's just making things; an arena in which you can hold important conversations with yourself and be a curator of your own experience.
Jane Cheadle, artist:
The only way this experience of the work could happen is through us being given the space and time to work slowly and publicly – letting people see us and trust us. I don't think I would have had the nerve to work like this without the support and expertise of AIR, who had to work quite hard at getting me to relax and trust in my ideas.