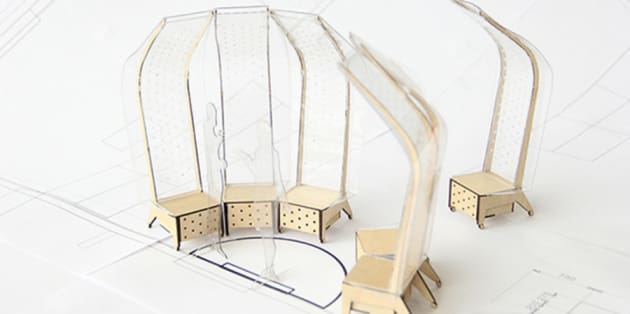 A case study of the working partnership between MA Industrial Design graduate Marco Monterzino, and specialist digital advertising agency Brainlabs
The brief
Brainlabs, a specialist digital advertising agency, approached CSM Talent Scout to recruit a recent graduate from Central Saint Martins for a freelance project. The project brief was to design a private meeting room at their offices in King's Cross. We sent Brainlabs' job advert to graduates from relevant course disciplines, including: MA Industrial Design, BA Product Design, MA Design (Ceramics); MA Design (Furniture); MA Design (Jewellery), BA Fine Art, MA Fine Art, and MA Narrative Environments.
The project
Brainlabs chose to employ MA Industrial Design graduate Marco Monterzino. In order to develop a vision for the private meeting room, he worked in-house with the client for two months. During this time, Marco immersed himself amongst the Brainlabs team and observed the way the space is used. This direct interaction, along with trend research, concept generation, sketching and early CAD modelling, informed his design process – "I wanted to design their very own bespoke piece, one that is tailored to their specific needs". Marco successfully managed the project with an efficient attention to detail; liaising with structural engineers, suppliers, iteration of design on CAD, in addition to, producing Gantt charts and managing budgets for each phase of the project.
The result
The final design is a meeting room comprised of bespoke mobile furniture that resonates with the brand ethos, and disassembles into individual chairs when not in use. This is realised in the physical scale model that Marco produced.
In my experience with CSM Talent Scout has proven to be a great service and an amazing team to work with. It allowed me to meet potential clients and develop exciting projects that exceeded both mine and the client's expectations

Marco Monterzino, MA Industrial Design graduate

The process has been very effective, especially as it was so targeted towards young and talented creatives. There were plenty of applications, from students who really knew their stuff and had high quality work in their portfolios. It made the hiring process far quicker and ultimately Marco came out with a brilliant piece of work for us.

Brainlabs Team