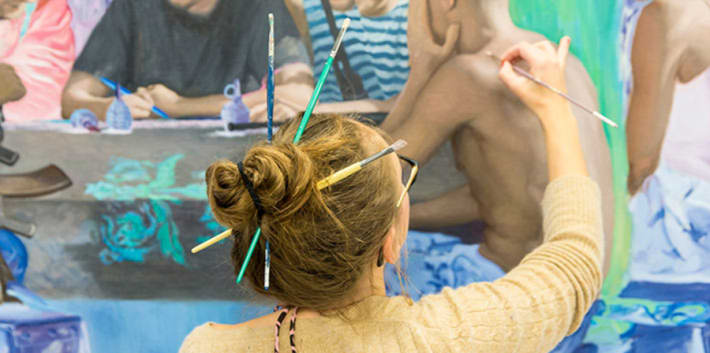 Employing graduates from Central Saint Martins
CSM Talent Scout is Central Saint Martins' graduate recruitment service. If you have a vacancy, internship or freelance position to advertise, and want to collaborate with the freshest creative minds from a world leading art and design college, we can connect you.
Our graduates are innovators and trendsetters across all creative disciplines: from fashion and product design, to graphic communication, jewellery and innovation management. We help you source the best creative talent for your needs, by targeting recent graduates from specific courses with the necessary skills and experience. All the graduates within the Talent Scout network have graduated from Central Saint Martins within the last three years and are actively seeking employment opportunities.
How it works
Follow these four steps to tap into our pool of emerging creative talent and create your job advert:
1. Complete the job description form with details of the role you want to advertise. Please make sure you include an approximate salary figure or range. We do not post opportunities that offer under the UK National Minimum Wage. Talent Scout Job Description Form (Doc 38KB)
2. Send the completed form for review:
Email: innovation@csm.arts.ac.uk
Tel: +44 (0)20 7514 7256
3. Once your job description form has been approved, the one-off service fee of £75 + VAT can be paid. The fee covers our admin costs and funds student Careers and Employability at UAL.
Talent Scout Service Fee
4. We will send your advert as an email directly to selected graduates within two working days. Graduates then send their applications straight to you.