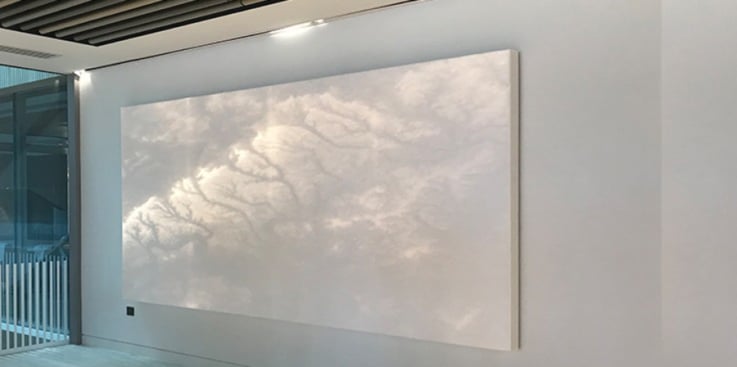 In conjunction with DLA Piper's move to a new, state of the art office in London, students from MA Fine Art were selected for the opportunity to create a unique artwork for the site. The brief requested that the designs encapsulate the global presence of the firm and also their local presence in London. The final design gave an original perspective and demonstrated DLA Piper's innovative and global outlook.
DLA Piper also specified the material used. This pioneered the use of Corian, which will feature in future artwork commissions by the company.
Ten students submitted design concepts. After a process of short listing, one winner, Giulia Cacciuttolo, was selected by the client. A presentation event took place in the office and tours of the mural were made available for invited guests.