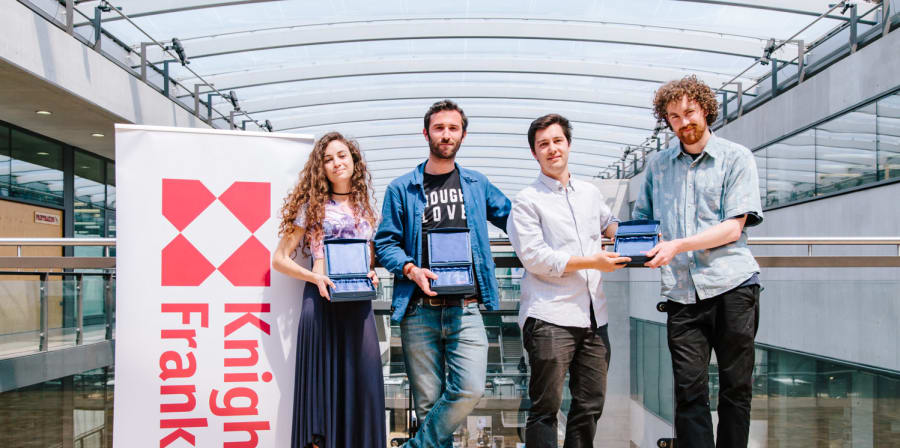 The Spatial Practices programme at Central Saint Martins is once again proud to have Knight Frank as our Programme Sponsor – Spatial Practices Degree Show.
We would like to sincerely thank them for their support across the Degree Show exhibitions of all three courses within the Spatial Practices programme: MA Narrative Environments, BA Architecture and M ARCH Architecture/MA Architecture.
Knight Frank is a global property company which operates across 60 countries with its headquarters in London. They believe that building long-term relationships and maintaining personal interactions is a crucial part of ensuring every client is matched to the property that suits their needs best – be it commercial or residential. Their passion for understanding and supporting the human aspect of property and nurturing future talent in the sector has led to this exciting collaboration, which is now in its second year. As part of their support, a prize in recognition of an outstanding student project will be awarded for each course.
"This is a very important collaboration for Knight Frank and we are committed to supporting the programme. It gives the students a platform to showcase their evident talent and this year has produced some fantastic results. The Spatial Practices Prizes are a token of recognition for the work that has gone into the installations and I hope it will be an experience to remember for all that take part."
Andrew Groocock, Regional Partner, Knight Frank
Winners of the 2018 Spatial Practices Prizes in collaboration with Knight Frank:
BA Architecture Prize: Louis Lupien – Open Croydon
MA Narrative Environments Prize: Rhiannon Williams – Fracture Edit, Recoding the Cypriot buffer zone
M ARCH Architecture/MA Architecture: Frederick Wiltshire and Billy Adams – In The Making/"Where there's muck, there's brass."