Daniel Ford International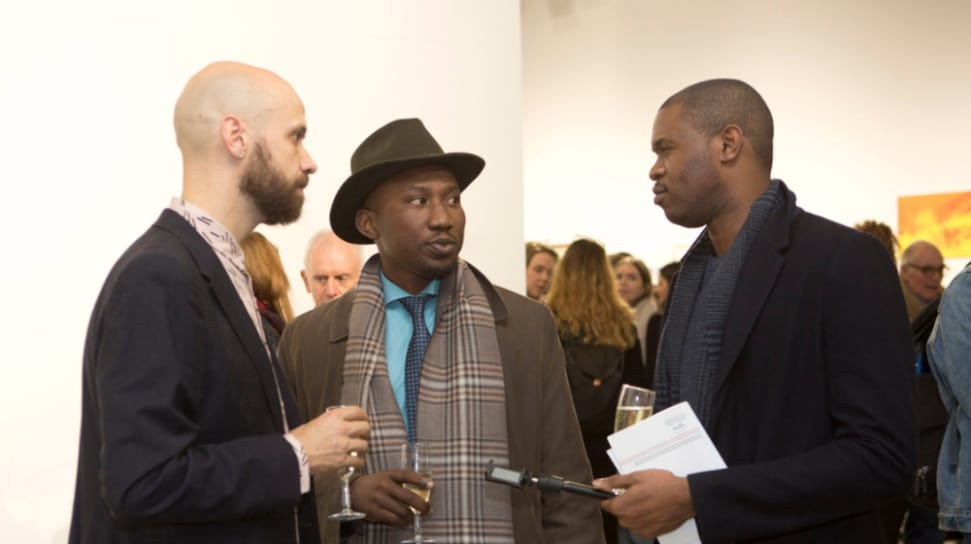 The 2017 Postgraduate Art Auction was once again supported by Daniel Ford International, a property search and acquisitions agent, who have enthusiastically sponsored the event for five consecutive years.
The Postgraduate Art Auction is an exciting annual event, which provides guests with a unique opportunity to purchase artworks donated by Central Saint Martin's finest postgraduate students, prestigious alumni and blue chip artists.
Thanks to the support of Daniel Ford International, charismatic auctioneer Adrian Biddell and generous donations from artists and student graduates, the auction raised £51,830 setting a new record for this annual event at CSM.
The funds raised from the annual auction are of enormous value to our Postgraduate Art students. UK Postgraduate students are required to make significant financial investment in order to pursue their studies, without the benefit of the deferred government loan that is available to UK undergraduate students.
With support from Daniel Ford International, whose support covers the cost of hosting the auction event, 100% of the funds raised are able to go directly towards supporting these postgraduate students.
"We are thrilled to see these yearly auctions go from strength to strength and the delight and genuine help it provides the students. Even more special to us has been the graduation of some students from the silent to the live auction. It's a sign of real progress and confirmation of the talent abound in the institution. Daniel Ford is proud to be associated with the postgraduate Fine Art auctions and all it stands for"
Yemi Edun, Managing Director, Daniel Ford International
In addition to supporting the Postgraduate Art Auction, Daniel Ford International also award three annual cash prizes of £500 each for graduates from MA Fine Art, MA Photography and MA Art and Science that make a huge impact on their practice.
Daniel Ford International Prize Winners for 2018:
Hazel Ching-Hsuan Chiang - MA Art and Science
Lynda Beckett - MA Photography
Alastair Pugh - MA Fine Art
More information: