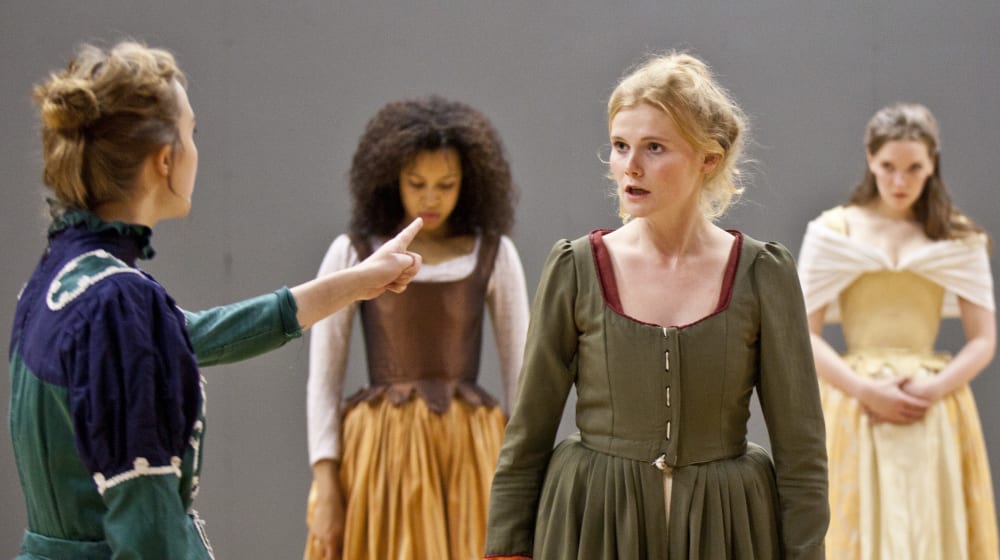 About Drama Centre London
Originally founded in 1963 by a visionary group of tutors and students, Drama Centre London's ethos remains inspirational, passionate and resolutely serious about acting as a career. The Drama and Performance Programme courses share an unflagging ambition to empower students wherever they come from and whatever their background, to enter with confidence the world of performance in all its aspects.
Since 1999 Drama Centre has been part of Central Saint Martins, a constituent College of the University of the Arts London and an internationally renowned institution, which offers a diverse and comprehensive range of undergraduate and postgraduate courses in art, design and performance. With a central London location and excellent learning and performance facilities we offer students a unique blend of teaching, learning and training methods.
All students enjoy seminars and master classes with high-ranking professionals who can relate directly to their experience in the industry. The Programme is supported through advice from professionals from the industry who help to give currency to the curriculum.
Actor training is characterised by a high level of integration across all disciplines, ensuring that students develop systematically, term after term, across the full range of professional skills and aptitudes. For more information see the course pages.
Courses that originated from Drama Centre London are:
The Programme is enriched by the tradition and philosophy of Drama Centre and the equally significant heritage and culture of the Performance, Design, Directing and Animation courses.