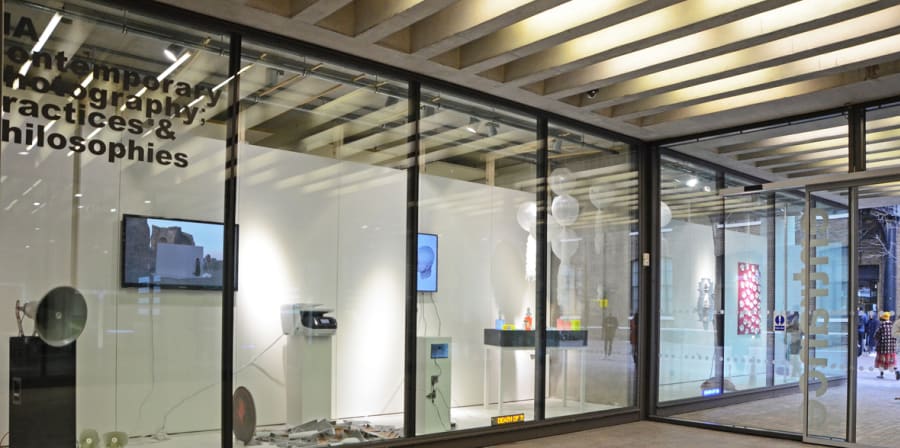 Window Galleries Exhibition, Dates: 23 January - 15 February 2018
The triumph of the digital image as the universal unit of communication compels us to re-evaluate its role in contemporary art. The ubiquity of 3D printed objects, augmented and virtual reality. and visual media, places photography (in all its hybridised forms) at the heart of contemporary art. This exhibition solidified the role of photography in contemporary art practice and its place in the innovative art programme provision of CSM.
The exhibition showcased works by current students, and alumni, that best highlight the crisis of the visual image in the age of its digital omnipresence, and challenge familial notions of what photography might look like in the 21st century.
Curated by course lecturers Pat Naldi and Daniel Rubinstein
Exhibitors
Lynda Beckett, Carla Benzing, Susanna Brunetti, Michael Cheung, Juan Covelli, Maria Luigia Gioffre, Matthew Greenburgh, Samantha Harvey, Lena Heubusch, Maximilien Lebaudy, Hongjia Liu, Lara Orawski, Max Stanley, Lexi Sun, Neale Willis