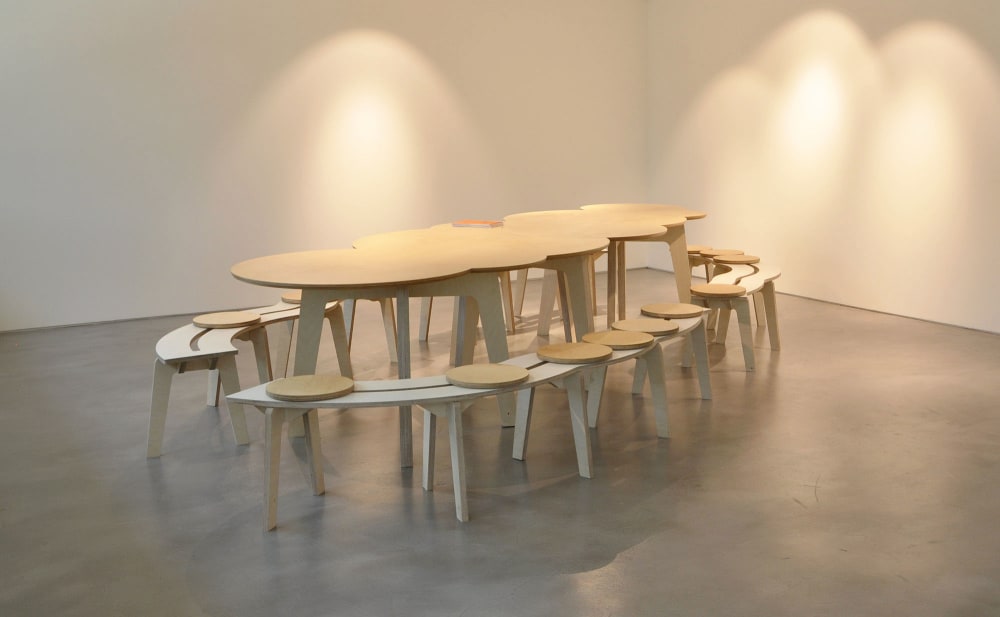 An exchange of ideas, conversations and new approaches to the language used around and within making practices.
1 May - 9 June 2018
For this project, the gallery is transformed into a salon space where workshops, discussions, and events take place: a shifting, ever-evolving work-in-progress.

Two writers-in-residence, Kimberley Chandler and Stephen Knott collect words from the show. For the duration of the exhibition they collect fragments of text as an extension of their ongoing work which proposes different ways to talk about craft.

The exhibition includes 3 key works that trigger different ways of thinking about language, logic and making. A large-scale ceramic pot by Takahiro Kondo, inclusive of the accidents and mistakes that occur when firing such large works, creates a conversation between maker and material.
Stone Appreciation by Mark Dunhill and Tamiko O'Brien offers a device for translating form using tactile language. Last Man's Seat, a stop motion animation by Committee contains hundreds of decisions, made so precisely that they become their own language, in materiality as well as representation.

Other contributors include artist collective Haptic Tacit, David Cross, Shane Waltener, and Eduardo Padilha of Balin House Projects.
Curated by Maiko Tsutsumi.