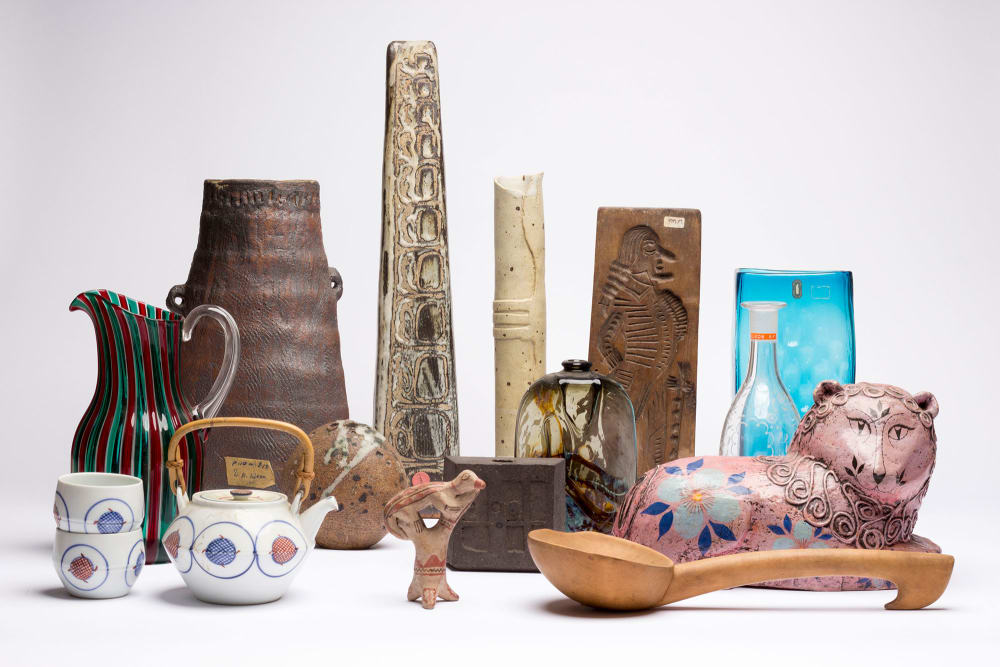 This exhibition explores the history and current use of the Camberwell ILEA Collection.
18 September - 27 October 2018
The display considers the original function of the collection - to teach children the principles of 'good design' by handling selected objects and materials - through rarely seen archive material.
The exhibition will highlight the progress of recent cataloguing and digitisation projects, and share untold stories of special objects. It will demonstrate how the collection remains relevant today, by presenting new work by Camberwell students from BA Fine Art Photography and MA Designer Maker, with a brief to boldly reimagine the objects both physically and digitally.
Objects including mass-produced and one-off items from all over the world were mounted in purpose-built themed showcases, circulated to London secondary schools, that opened to reveal ready-made displays for the classroom.
The collection was managed by The Council of Industrial Design and the London County Council, from its inception in 1951 to 1957. In these early days it was known as "The Experiment in Design Appreciation", and was later renamed 'The Circulating Design Scheme'.
The Inner London Education Authority was involved in the Scheme from around 1965 until 1976 when the scheme ended. The Collection later came to Camberwell when the ILEA (Inner London Education Authority) closed when the Greater London Council was disbanded in 1989-90.
In 2015 a project began to digitise the collection at Camberwell to make it accessible to a new generation of students.