BA Fine Art: Computational Arts is a new course at Camberwell. Students on the course will be invited to use code as the primary material for fine art practice, inventing innovative and interactive ways of working.
Marsha Bradfield was recently appointed as course leader for this exciting addition to the fine art programme at Camberwell.
Describing herself as an artist-curator-educator-fundraiser-researcher-writer and company director, Marsha has worked at Camberwell as year 3 leader on BA Drawing since 2019, and also teaches on BA Interior and Spatial Design as well as BA and MA Fine Arts at Chelsea College of Arts, where she is a PhD supervisor and researcher.
As part of her own practice, Marsha creates events, artworks, exhibitions, curricula, websites, publications and other projects that explore the subject of interdependence – the way in which things are connected to, and rely on, one another taking forms like relationships, systems and exchanges.
Most recently, Marsha completed a fellowship in AI and machine learning for the BeFantastic TechArt triennial in Bangalore (2020).
Our external communications coordinator, Sarah McLean, spoke to her about the value of collaboration as a means of cultural production, how code and coding are at the centre of our everyday lives (sometimes without us realising it!) and why she is so excited about what students can expect to learn on BA Fine Art: Computational Arts.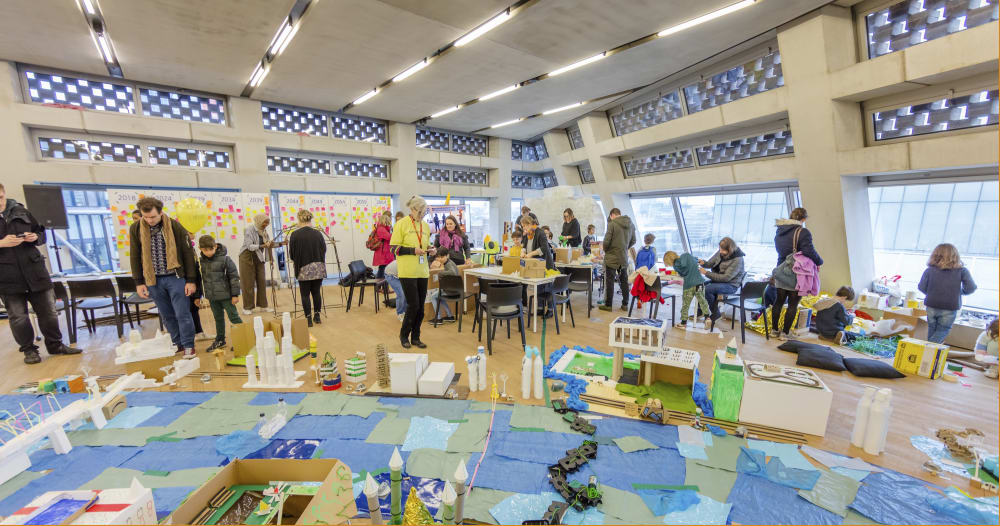 Sarah: To begin with, can you please explain a bit about the hyphenated title you use to describe yourself and your work? It covers so many roles and areas of interest - what is your background and practice?
Marsha: 'Riding the hyphen' is a way to talk about who I am through what I do. When it comes to my practice, hyphenating these roles helps to map all of the different kinds of work that go into my unique approach to cultural production.
Seizing opportunities and pursuing ambitious work depends on stretching yourself, little by little, by making tiny bets. It's a classic case of DIY, as in Do It Yourself. Or, more accurately, it's DWIO - Do It with Others.
On some projects, for example, it makes sense for me to write the catalogue essay or contribute a performative lecture; on others, I do both these things and more in collaboration with others. The result? I am always busy and partner with extraordinary people who I admire. It's an exciting way to practice that's full of adventure and friendship. We have a lot of very serious fun.
But there's something else about hyphenation: it's a way to map or remap my identity as it evolves. For instance, being a company director was a priority for me when I co-directed Pangaea Sculptors' Centre between 2013 and 2018 (I stepped down to pursue other opportunities but continue to sit on the board).
Since then, my interest in art and/as business, both for profit and not for profit, has expanded as part of ongoing research into the role played by culture in creating value.
Being an artist and grappling with the artist's role in society has come to the fore in my cultural production. Fundraising has taken a back seat for the time being. Keeping the components of my hyphenation up-to-date is an ongoing process.
Try This At Home: Marsha Bradfield's collaborative project for the BeFantastic TechArt triennial in Bangalore (2020)
Sarah: Yes, you can now also add 'course leader' to that hyphenated title! What attracted you to the role and this course - BA Computational Arts?
Marsha: Where to begin? When I read the description, my response was, quite simply, 'Yes! Finally! What took you so long!'. This opportunity is overdue.
It's a forehead smack moment when we grasp that Computational Arts takes code and coding as its point of departure and return because code structures virtually every aspect of our lives. Our DNA, our language, laws and behaviour but also sound, puzzles, games and play – sport too. It's thrilling to think of textiles as low-tech examples of computation. I'm thinking about crocheting, knitting and weaving.
Today computer code is indispensable to putting so many other types of code into practice. It's hard to imagine a scenario where some kind of computer programme isn't involved.
For better or worse, life for most of us is inconceivable without the internet. Yet our knowledge of this remains remarkably limited. For instance, Facebook recently donated £1 million to Bletchley Park to cover income lost during Covid-19. This historic complex in Milton Keynes is widely regarded as a birthplace for modern computing.
Codebreaking here – including the work of Alan Turing which was indispensable to cracking the German's Enigma Code – helped the allies to win World War II. That was 80 years ago. Learning these and other histories of computational practice and what they have accomplished can help us to envision what's possible. With a little imagination and a lot of persistence, just think what we could do!
There is no doubt that similar thinking inspired Facebook's donation. By contributing to the cause, the multinational corporation signalled its place in the legacy of Bletchley Park. Computational Arts is operating here too. But we need to find our own place in this lineage.
I'm personally excited by the potential of this course to get beyond our absorption with the worlds of social media by using art to open up the internet and other computational systems and critically and creatively engage with their connectivity.
You don't need to be an expert coder to reap the benefits of Computational Arts. This BA is best suited for people who are interested in developing computational skills through their artistic practice.
— Marsha Bradfield, Course Leader, BA Computational Arts
Sarah: Does this mean you're a crack coder?
Marsha: No and nor do you need to be to reap the benefits of Computational Arts.
Yes, I learned basic coding when I cut my teeth on open-source culture – this was html to use MediaWiki, the wiki engine that was built for and powers Wikipedia.
Students of Computational Arts may learn open-source tool kits like openFrameworks and programming languages like Java. But in most cases, these will be this will be a means to an end, a steppingstone to making works of art that draw on a computational sensibility.
If technical training to become a programmer is what you're after, this may not be the best fit. This BA is best suited for people who are interested in developing computational skills through their artistic practice.
Computational Arts will appeal to people who, like me, are interested in bits and bytes but also how systems and structures work - this includes human relationships and working with materials.
Other areas of interest include predictions, experiments, movement, flow, events, tone, texture, feedback – even waste. Some learners on the course will have less digital literacy but they enjoy science, gaming - even gambling. Others may have cutting edge tech skills but don't know what to do with them. Still others may be looking for ways to liberate computation practice from the screen by working in sculpture, ceramics or the built environment.
For sure, we'll dive into ethics and aesthetics and how art is made, circulates and is valued as well as who makes it, circulates it and values it. Computational Arts is as social and cultural as it is technological.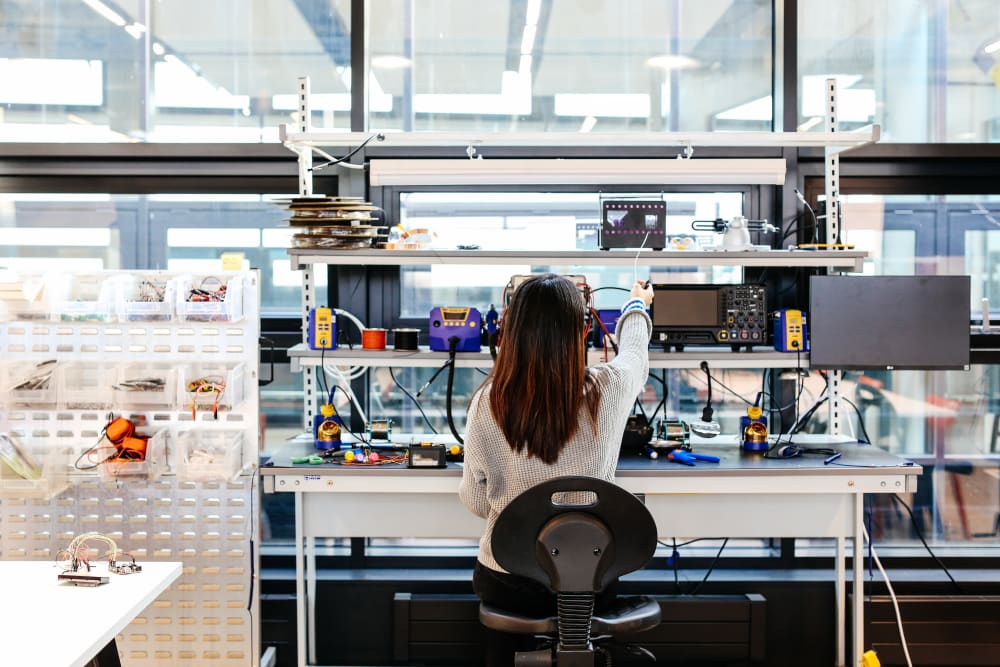 Sarah: Learning is one of your research specialisms. You've been working on a project at Central Saint Martins on lifelong and life-wide learning for several years and are interested in the behaviours and attitudes these mindsets foster. Could you elaborate on what students will learn on BA Computational Arts?
Marsha: The course is all about learning how to learn. Computation is driven by innovation through iteration. Once you begin working in this way you realise it can be applied to other creative practices, too and is a really useful tool for an artist or practitioner.
This experience-based learning is especially meaningful when it propels your practice to be more critical, informed, relevant, sustainable, networked and prolific. Added to which, and this is core, Computational Arts isn't about chucking over drawing, painting, sculpture and the like to make art on computers that can only be shown online. Computational Arts is instead about differently working with both the digital and the analogue in response to the pressing issues of our times.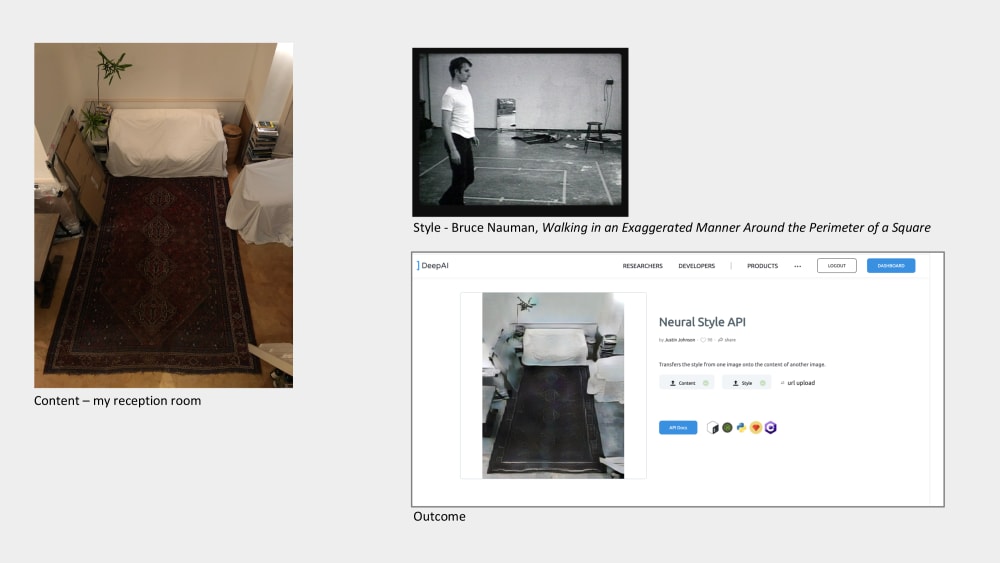 Sarah: This comes onto your vision for the course. Computational Arts is quite special, not only in the UK but in also in the world.
Marsha: The course is part of a growing global network of art education that draws on the histories of art to work with new technologies in response to contemporary concerns. The focus on code makes this BA special, as does the ethos of Camberwell College of Arts and its commitments to material-based exploration and artistic practice as social citizenship.
This is about mobilising art and the artist – their point of view and sensibility – in the service of the greater good. Camberwell's approach is designed to prepare people for taking part in community life, be it in cities, rural areas or other contexts. The College is also committed to the benefits of experimentation and to free enquiry – the birthrights of art.
I envision the course as preparing artists and other cultural producers to work independently, together and with experts in other fields to produce art that tackles complex problems. Working with complexity in the face of great uncertainty involves some of the most urgent and transferable skills of our age. The world needs artists who are up for the challenge. It's an exciting and meaningful way to work.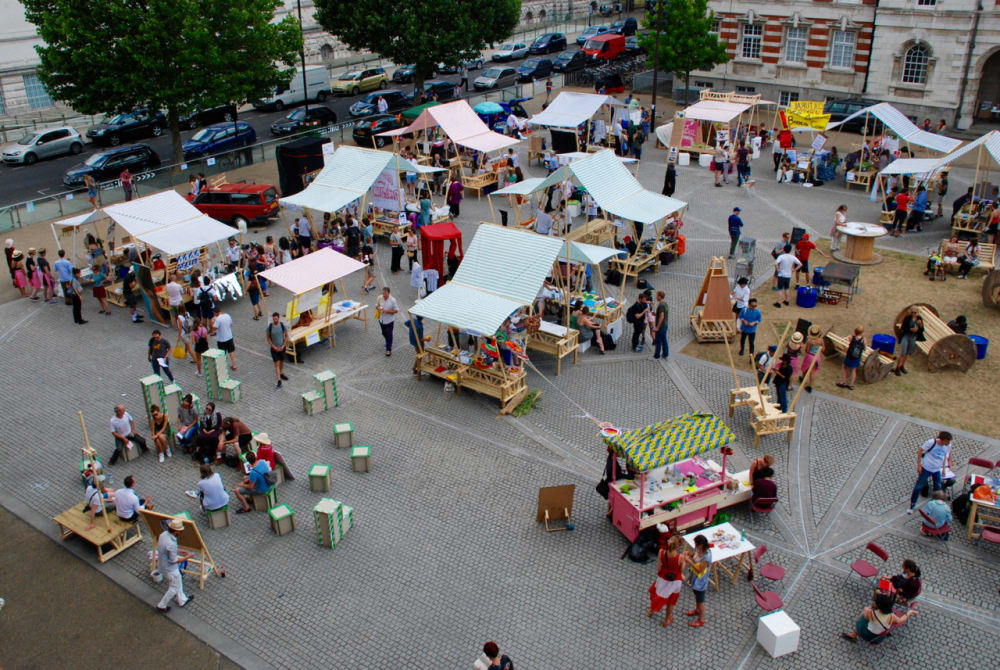 Sarah: Earlier, we spoke about your research in learning. But you have also researched collaborative ways of working and producing art, especially through dialogue. Can you tell us if and how this relates to the way in the Camberwell Fine Art programme is taught? Will students be able to work together across year groups and courses?
Marsha: I mentioned two acronyms: DIY as in Do It Yourself; and DIWO, which stands for Do It with Others. Both are integral to Camberwell's approach to teaching and learning.
In this same spirit, I work in and on collaboration. Through my recent practice-based research and other work, I have gained a deep appreciation for something basic but profound: collaboration isn't something we can take for granted. It has to be learned and practiced and relearned or unlearned and practiced some more.
My own teaching spans BA, MA and PhD and straddles art and design, and I'm well known for creating opportunities for learners for gain this knowledge through first-hand experience with their peers.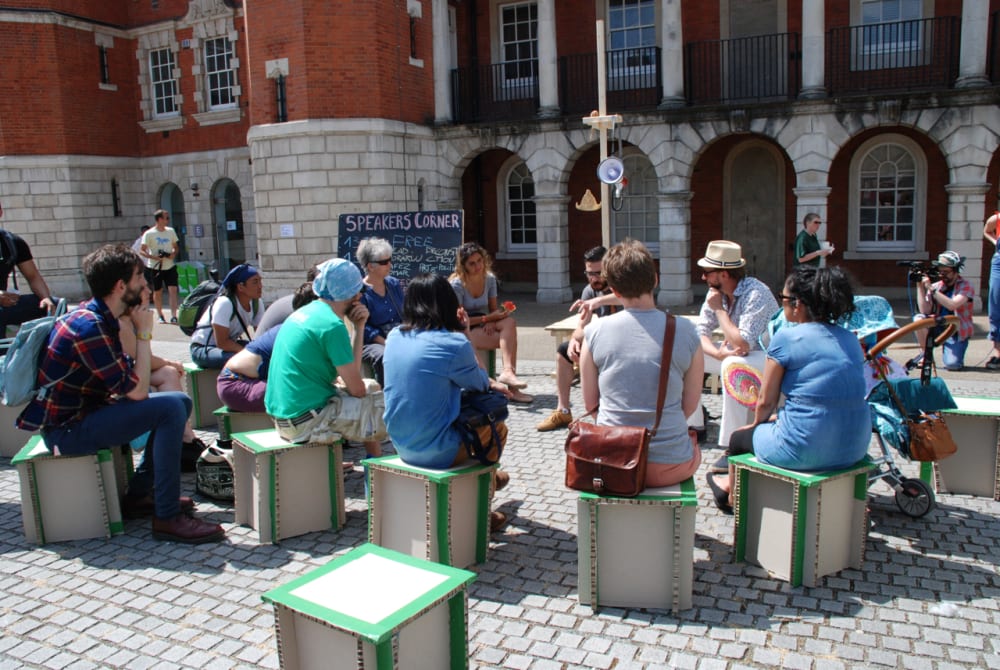 Sarah: You have produced and taken part in lots of projects in the past such as #TransActing: A Market of Values and Tate Exchange that have resulted in events that facilitate and generate public interaction and participation. Is this something you hope to encourage your students to explore as part of their degree?
Marsha: In a word, YES. We're facing extraordinary challenges: Covid, climate crisis and yawning racial and economic inequality to name only a few. Our future depends on resourcing our collective creativity to develop previously unimaginable solutions.
This begins, I think, with each person cultivating a very particular point of view, one that will help them to see what others can't because it's in their blind spot. I often think of an insight from the Russian philosopher, Mikhail Bakhtin. We need someone else – or help from something else - to see the back of our head. Even physiologically humans are social through and through.
Artists need others to encounter their art – audiences, participants, funders, collectors and the like. Developing these relationships begins with a community of practice. For art students, this starts with their cohorts and tutors at College. But growing this network involves mixing in and working with other communities. These include people who live and work around the College.
Collaborating in ways that are caring and generous could enrich our shared experience through belonging, agency, enthusiasm and delight. It's exhilarating to imagine how Computational Arts could contribute to the cultures Camberwell – at the College and beyond!