We champion underrepresented communities within the creative industries.
Creative Futures provides start-up support for creative entrepreneurs. The programme encourages the development of purpose-driven creative and digital businesses. We focus on working with local people from underrepresented backgrounds, supporting their journeys both as founders and changemakers.
What does Creative Futures offer?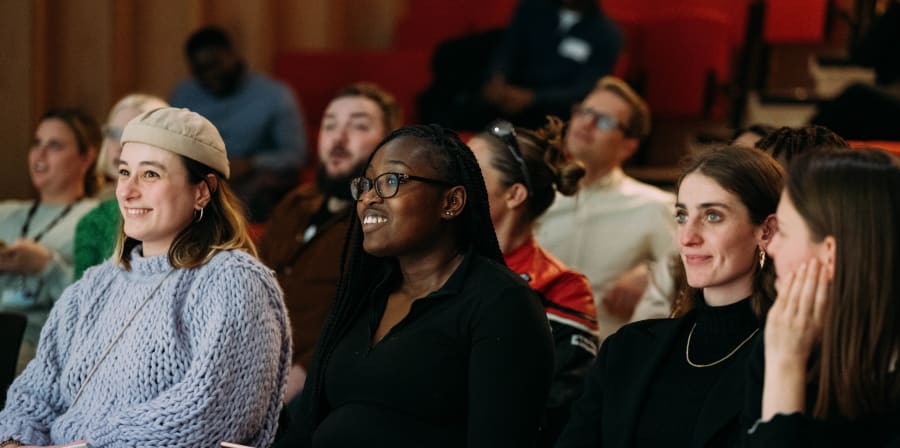 Business support
Take part in an adaptive 5 month programme of creative-led business support and skills development, including workshops and mentoring.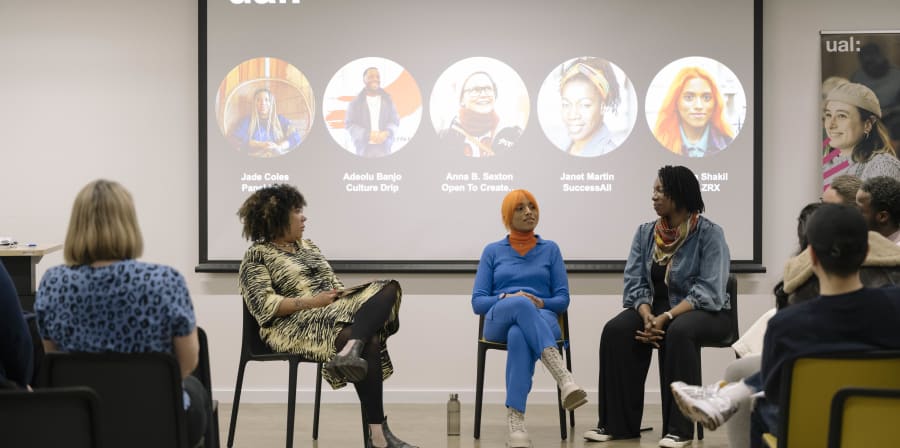 Discovery events
Join diverse speakers from UAL and local businesses to explore creative enterprise themes and engage in discussion and exchange.
Founder club
Grow your network with regular social events in partnership with local workspaces and organisations, including Migration Museum and The Africa Centre.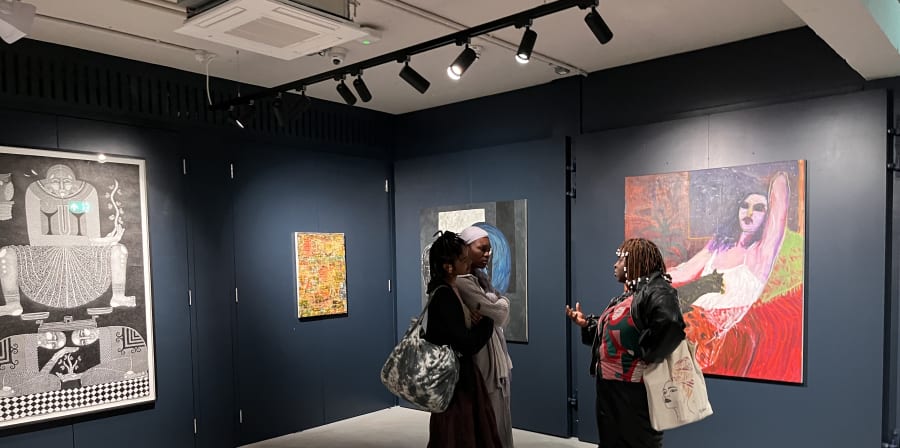 Access to space
Access UAL's spaces for the purposes of short-term research and development (R&D), focus groups, test events and community engagement, subject to availability.
Creative Futures played a crucial role in helping me to develop professionally and overcome the challenges of starting a business.
— Adeolu Banjo, Culture Drip
I was blown away by the support and resources the programme provided. I didn't anticipate finding such a sense of community.
— Gemma Robinson, Betty Printo
Our network
Past business mentors, speakers and facilitators, have included:
Sonya Barlow - LMF Network
Alison Branagan - UAL, Author and Business Consultant
Shameika Byfield - Shy Figures
Adiam Elias - ADIAMELIAS
Remi Harris MBE
Callum Hall - Creative Debuts
Christopher Lutterodt-Quarcoo - UAL and THE ADV_
Kei Maye - Creative Champs
Samantha Newell - Yard + Parish
Ajay Pabial - Art Clubbers
Alicia Robinson - AGR Knit
Anna B Sexton - Open to Create
Charlotte Stavrou - SevenSix Agency
Pete Schönbeck - Productschön Business Advice
Ishwari Thopte - UAL, Creative and Fashion Tech Consultant
Tazz Parker - MDRxTech
Participants have secured funding, investment and innovation fellowships. Others have won residencies and new clients. Businesses continue to build relationships with mentors and peers. Many have collaborated with UAL and local cultural organisations.
We have worked to develop businesses with almost 50 south Londoners aged 18-25 of which:
89% were women or non-binary people.
69% were from a Black, Asian or minority ethnic background.
Creative Futures was piloted at Camberwell College of Arts in 2022-23 and supported by STRIDE.
Applications for Creative Futures 2024 will open in autumn 2023.