Interior & Spatial Design Pathway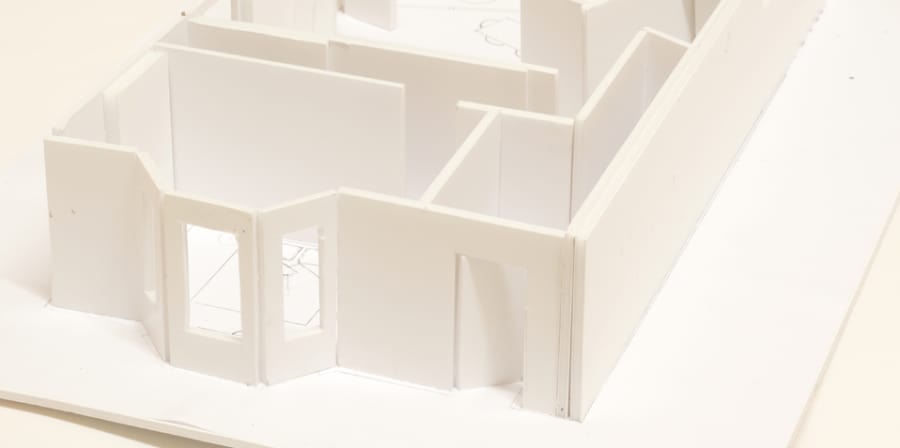 This course encourages students to engage with contemporary design through studio projects that promote the conceptual and practical skills required of interior and spatial design professionals.
Working with existing buildings and spaces, students explore different possibilities for habitation and use. The course engages critically with contemporary design and focuses on designing complex architectural spaces, discreet multi-media installations and sensory environments. A wide-ranging theory programme encourages individual enquiry and debate and deepens the understanding of design issues.
The Semester Study Abroad programme, based at Chelsea College of Arts, explores spatial concerns from a less traditional paper-based point of view, using time-based digital media, creative exploration and directly constructed interventions.
Modules
Tutor: Shibboleth Shechter
The unit deals with the research, development and resolution of spatial design projects in response to an interior and spatial design brief concerned with an existing site condition. You will be expected to undertake a thorough analysis of a site and develop an individual line of inquiry to conclude in a design proposition.
On successful completion of this module you will be able to achieve the following learning outcomes:
Demonstrate knowledge of the key principles related to the development of planning strategies.
Develop lines of enquiry and make sound judgements about your practical research to critically evaluate both your design activity and the work of contemporary practitioners (research analysis experimentation).
Evaluate and apply design processes, skills and methods in order to explore your ideas, solve problems and develop spatial thinking through a three dimensional model (technical competence analysis).
Use design intelligence, self-reflection and critical evaluation as part of the learning process (personal and professional development).
Communicate your ideas and findings accurately using structured arguments, drawings, models and media (communication and presentation).
Demonstrate transferable skills such as initiative, problem solving and the ability to independently design and organise a coherent portfolio (collaborative and/or independent professional working).
Credits: 3
Tutor: Kieran Mahon
Credits: 3
In this unit you will deepen your understanding of the historical and theoretical context in which interior and spatial design operates. You are required to research, develop, write and submit an essay of 1,500 words with full academic referencing and bibliography.
Your individual experience of the sense of place conveyed by a spatial context will be explored through lectures and seminars in which various approaches to the analysis of space and interiority will be investigated.
In the 2018 spring term, the course lecture series titled 'Public Perspectives' will explore the following topics:
Lecture 1 – School
Lecture 2 – Workplace + Project Briefing 2
Lecture 3 – Government
Group Tutorials (check unit page on Moodle for allocated times)
Looking at assessment – peer review drafts
Lecture 4 – Hospital/Hospitality
Lecture 5 – Shop
Lecture 6 – Museum
Lecture 7 – Street
Lecture 8 – Church/Cemetery