Do you have a project or commission you'd like us to work on? Sponsored projects give industry partners a chance to work with students on a live brief. Interested in what Camberwell College of Arts can do for you?
Get in touch with our business and innovation team.
+44 (0)20 7514 9302
ccw.projects@arts.ac.uk
Case studies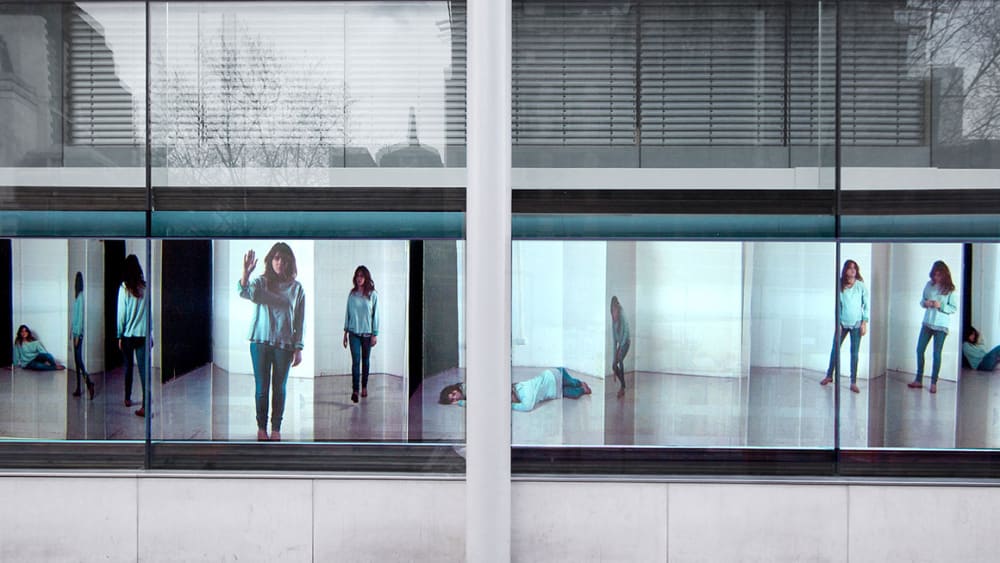 Global charity foundation, The Wellcome Trust, asked our students to create art to display in the windows of its new London headquarters.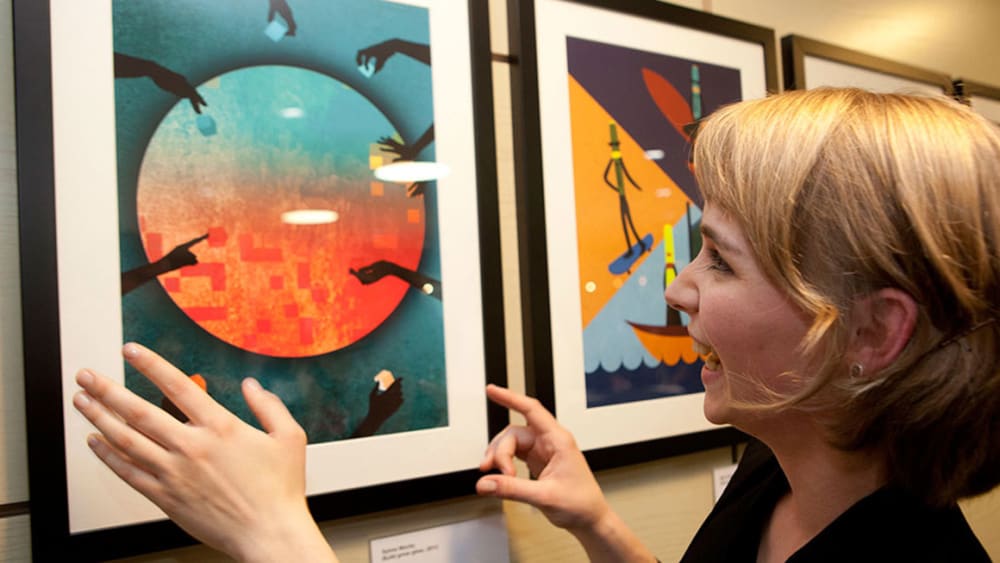 London Business School commissioned our students to create 30 bespoke images to bring its new brand identity to life.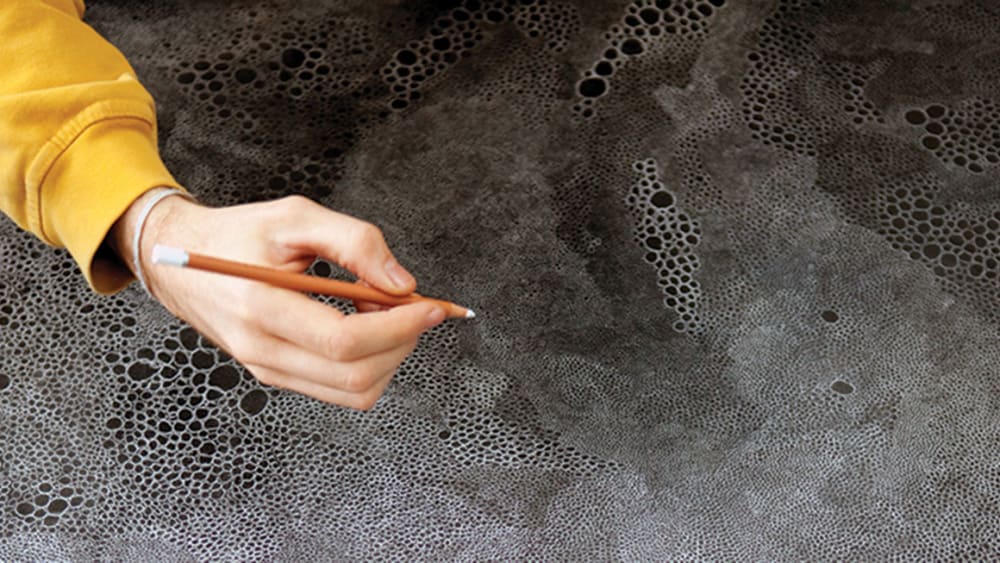 Student, Jess Barton, was selected to work alongside Sam Winston to create 'Birth-day', a large-scale artwork at the Southbank Centre's 'Festival of Death'.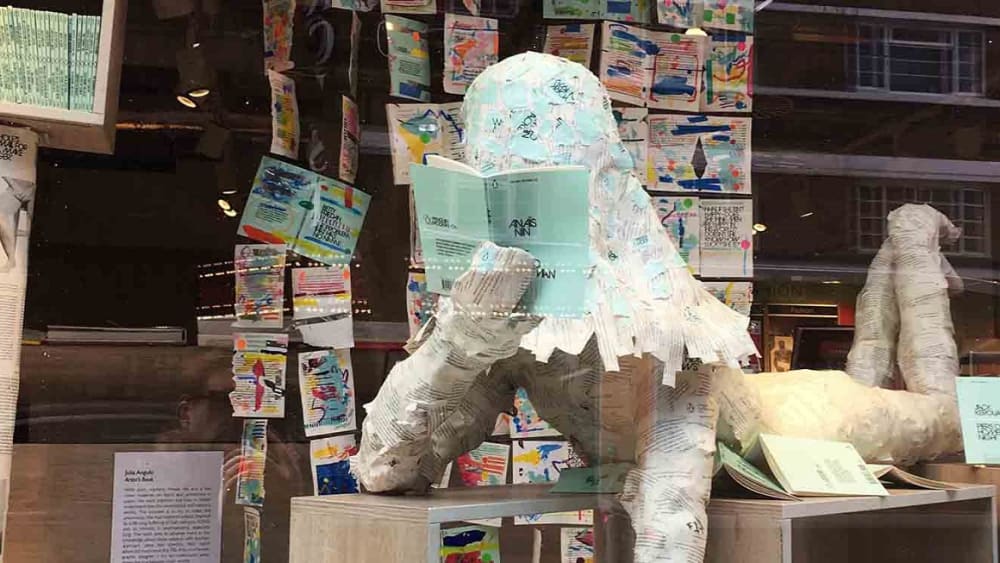 Students from Camberwell and Chelsea Colleges of Arts were invited to design window displays for Penguin books at Foyles on Charing Cross Road.