Venue hire and conferences
UAL has an impressive range of venues available for hire in prime locations across London.
From large scale corporate conferences, to exclusive book launches and theatrical productions, we have the resources and experience to translate your vision into a special and successful event.
Our listed buildings, studios, theatres, grounds and stunning flexible spaces provide scope for a truly unique event experience.
You can also work with our creative students and graduates on event production for a bespoke look and feel.
Located in zone 1 our spaces available for hire include meeting rooms with views over London, 3 lecture theatres, with capacities from 110 to 190, kitted out with the latest technology and light and airy break-out spaces for refreshments and networking. With a variety of architecturally interesting features, both inside and out, London College of Communication (LCC) makes a great location for film, TV and photoshoots.
Find out more about venue hire and conference space at LCC
Contact: Heather Blair
Events and Venue Partnerships Coordinator
Email: h.blair@lcc.arts.ac.uk
Tel: +44 (0)20 7514 3827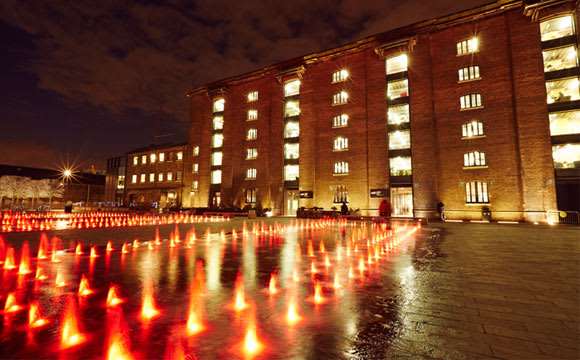 Central Saint Martins (CSM) has over 5,000 square metres of flexible event space and state-of-the-art facilities suitable for installations, exhibitions, conferences, presentations and hospitality. The building is very much a working college, therefore availability is most flexible out of term time, weekends and evenings. The venue hire team encourages student and alumni collaboration in the design and production of events where possible.
Find out more about venue hire and conference space at CSM
Contact: Stefan Sloneczny
Event and Experiences Executive
Email: s.sloneczny@csm.arts.ac.uk
Tel: +44 (0)20 7514 2974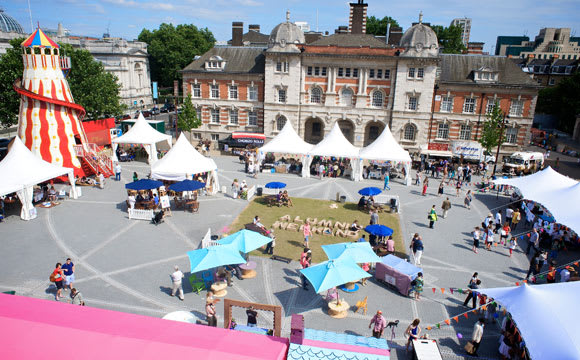 There are a variety of venues available to hire across Camberwell, Chelsea and Wimbledon (CCW) Colleges of Arts. The Chelsea campus has a broad collection of spaces, from the grandeur of the Edwardian Rooms, to the contemporary design of the Triangle Space, alongside the vast, versatile Rootstein Hopkins Parade Ground. The College has the potential to accommodate conferences, exhibitions, debates, installations and location shoots. Wimbledon has its own theatre space, ideal for rehearsals and small production hire.
Find out more about venue hire and conference space at CCW
Contact: CCW Venues
Email: ccwvenues@arts.ac.uk
Tel: +44 (0)20 7514 9302