Mark Shickle graduated in BA (Hons) Industrial Design from Central Saint Martins in 1982. Mark has taken on the role of President in our Enterprising Alumni Association.
The Enterprising Alumni Association organises a programme of activities and events to keep you in contact with other creative leaders who have graduated from UAL. Our programme has been designed to help answer your questions and provide thought-provoking inspiration for each other's creative business enterprise.
We caught up with Mark to find out more about his future plans for the Association.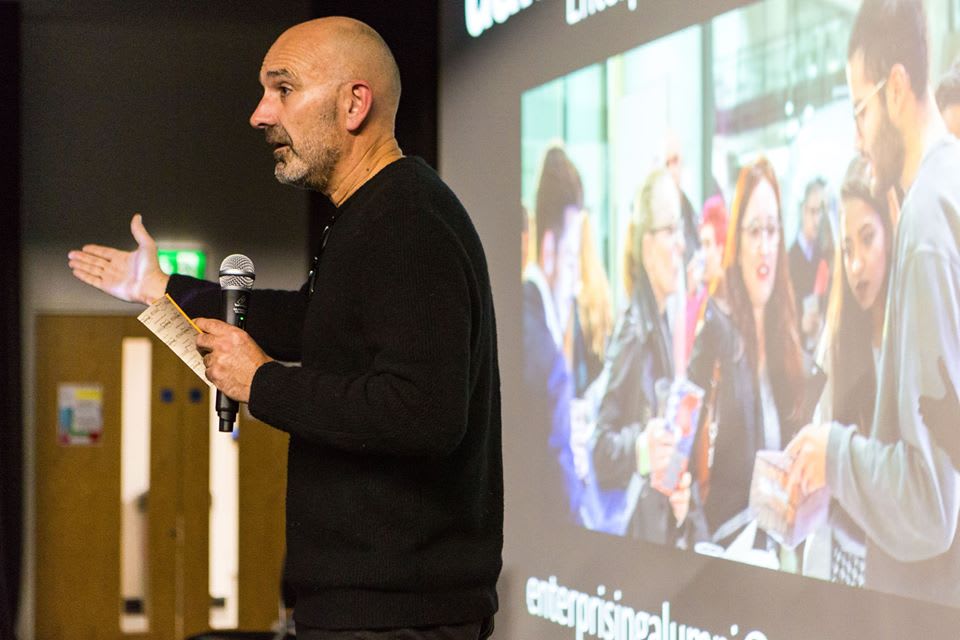 What made you want to take on the role of President in the Enterprising Alumni Association?
I was asked and said yes because I see an opportunity to support independent creative business.
Can you tell us a bit more about your role and what you hope to achieve?
I will be guiding the group to present useful, thought provoking information that might be useful for creative business. I have experienced managing large design agencies and working as an independent designer/consultant, so I appreciate the challenges and what it takes to be more successful.
What is your vision for the newly launched Association as a whole?
I want to make 'get together' events a useful opportunity for professional development—for recent graduates and 'students like me' who have been working in creative services for 35 years.
You have had a very interesting career since graduating—can you talk us through your journey from graduation to where you are now?
I graduated from Central Saint Martins in 1982. Back then all graduates had multiple job offers at their degree shows. I decided to work for a packaging manufacturer in their design team. Back then plastics were emerging as a new material. This meant I created the visual language for many product categories… the first plastic milk bottle, fruit juice bottle, motor oil bottle, cooking oil bottle, carbonated drinks bottle. Today these three dimensional forms are ubiquitous; it was really exciting to be there at the start of a new design industry.
My career eventually moved onto managing design agencies. I was part of the management team that grew and sold a design business to Cordiant/WPP. This gave me the opportunity to integrate packaging design into advertising and through-the-line communication—designing how consumers experience every brand touch point.
For the last nine years I have worked independently for famous global brands (owned by companies like Unilever and Mars). I help them to use design to connect creative brand ideas with the practicalities of manufacturing.
What has been the proudest moment of your career so far?
Probably seeing my first pack design on a supermarket shelf.