China (East) Alumni Association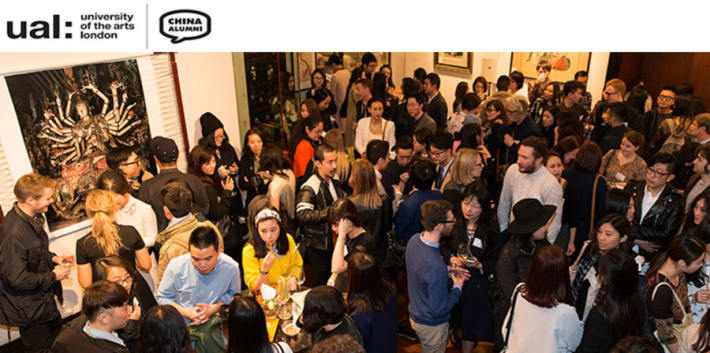 The UAL China (East) Alumni Association was formed out of a merger between alumni groups in Shanghai (est. 2012) and Hangzhou (est. 2017) and boasts more than 700 members. The new group aims to better represent alumni across East China, one of China's most important economic and cultural regions, and to provide a platform for the many alumni who are not covered by an existing alumni group. A new local chapter in Suzhou will open in early 2018.
This group, consisting of alumni who originate from across the globe, aims to promote cross-cultural dialogue and communication to establish a platform to share ideas, job opportunities, and to inspire and nurture. East China is a thriving international hub that attracts people and ideas from across the globe. The group counts the British Consul General in Shanghai, British Council and British Chamber of Commerce Shanghai as key supporters and organizes regular social, professional and cultural events to serve our thriving alumni community and UAL family.
Meet the UAL China (East) Alumni Association Committee
Executive Committee
Shiyi Cheng (Ash) – President
Chelsea College of Arts (MA Textile Design)
Based in Hangzhou
Oliver Pearce – Secretary General
London College of Communication (MA Publishing)
Based in Shanghai
Jing Wu – Vice President, Creative
London College of Communication (MA Graphic Design)
Based in Shanghai
Li Xiang – Vice President, Events
Camberwell College of Arts (BA Three-Dimensional Design)
Based in Shanghai
Regional Committee
Huiying Li – Area Director, Shanghai
London College of Fashion (Postgrad Cert. Fashion Buying and Merchandising)
Based in Shanghai
Sophie Wang – Area Director, Hangzhou
London College of Fashion (MA Design Management)
Central Saint Martins (BA Architect Design)
Kurt Guo – Area Director, Suzhou
Chelsea College of Arts (MA Fine Art)
Chelsea College of Arts (BA Fine Art)
Volunteer Committee
Stella Zhang - Marketing & Events Officer
London College of Fashion (MA Fashion Retail)
Based in Shanghai
Peiying Tian – Marketing & Events Officer
London College of Fashion (MA Fashion Design and Technology – Menswear)
Based in Shanghai