Alumni of Colour Association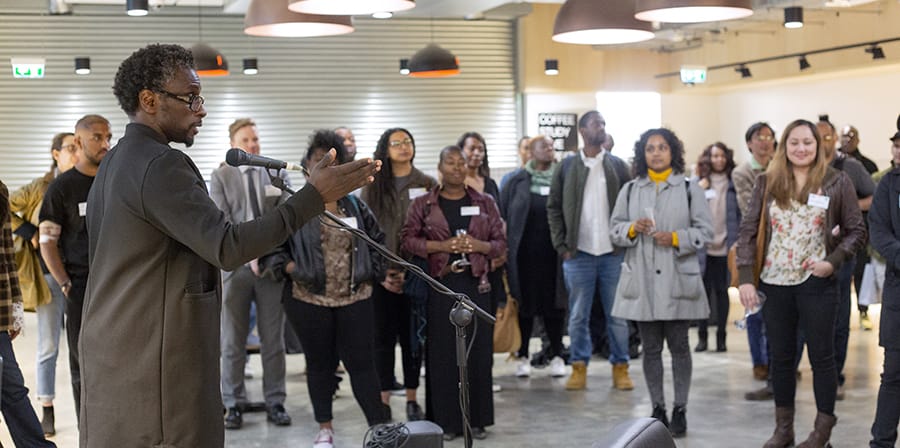 The UAL Alumni of Colour Association is a supportive community to help increase the visibility and representation of people of colour in the creative industries. They create opportunities to share ideas, knowledge, skills, stories, and networks to increase confidence and spark empowerment.
Committee members
The Association is run by enthusiastic and dedicated alumni volunteers.
Natasha Miller – Head of Events
We are currently recruiting for the following committee positions If you are interested in joining the committee or offering your services to the Alumni of Colour Association, please email alumni@arts.ac.uk.
Head of Communications
Head of Creative
Head of Outreach
Head of Membership
Upcoming Events
UAL Alumni of Colour Association: 5x5 Showcase and Networking Evening
Friday 7 December 6:00-9:00pm
272 High Holborn, London, WC1V 7EY
Register your space here.
Previous events:
UAL Alumni of Colour Association: Pilot Event
On 25 April 2018, over 60 alumni attended the event to support a launch of an association.
Find out more