Attainment inequalities persist for certain groups of students across the Higher Education sector. At present, Black, Asian and Minority Ethnic (BAME), international and working class undergraduates are less likely to achieve a first or upper second class degree than their counterparts, despite entering with the same qualifications.
These inequalities work at different levels, from the wider social and cultural structures underpinning English Higher Education, to the structures and cultures of individual universities, down to the daily interactions between individual students and staff. Causes for these inequalities are complex but four explanatory factors are identified by HEFCE: curricula and learning; relationships between staff and students; social, cultural and economic capital; psychosocial and identity factors.
We are committed to addressing these inequalities at UAL, and aim to ensure that all our students achieve their full potential. We do this by supporting staff to understand attainment inequalities more fully, offering an institutional framework to make the outcomes for students more equitable, and publicising UAL's staff development offer in this area. As part of this support, we have formed the UAL Attainment Programme: Learning for All. For full details download UAL Attainment Programme: Learning for All (PDF 136KB).
Inclusive attainment contacts
The following contacts are available to provide you with information and guidance about developing inclusive attainment practices:
Chelsea, Camberwell and Wimbledon
David Webster
d.webster@arts.ac.uk
Associate Dean of Learning Teaching Enhancement
London College of Communication
Zeynab Suka-Bill
z.sukabill@lcc.arts.ac.uk
Associate Dean of Progression, Attainment and Support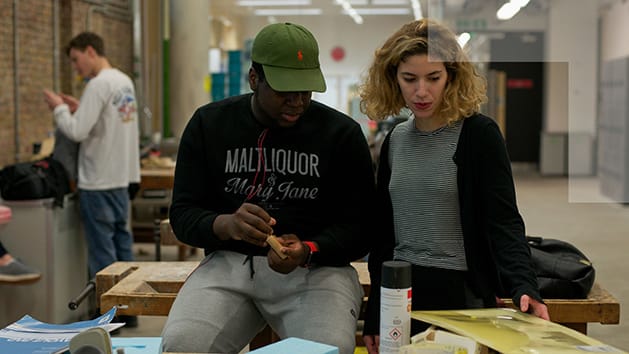 Find out about approaches to tackle inequalities in your students' attainment.