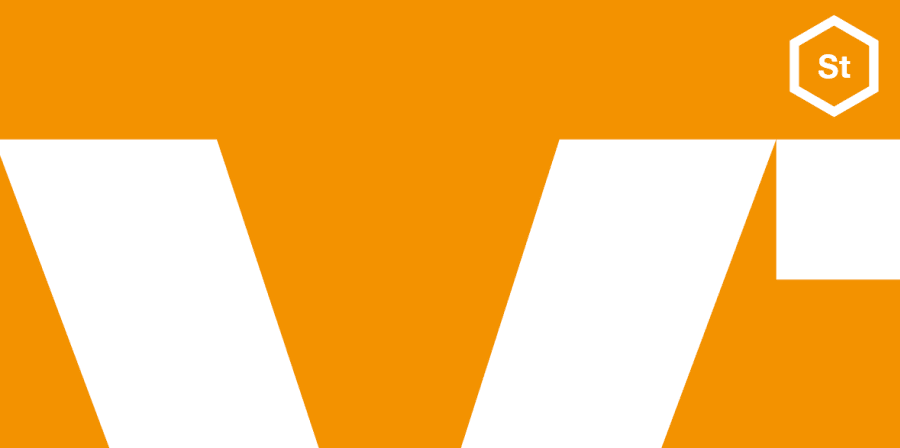 Why Publish? was a partnership development between Postgraduate Fine Art at Central Saint Martins (CSM) and AND Publishing. The Curriculum Development Funded project explored publication as pedagogical space, enabling students to test new ways to circulate their work, create sustainable networks and develop new debates.
The project started initially with the CSM Postgraduate Fine Art students, joined later by students studying MRes Exhibition Studies, University of the Arts London (UAL) alumni, and staff from Chelsea College of Arts, linking the Fine Art postgraduate community across Chelsea, Camberwell and Wimbledon Colleges of Art (CCW) and CSM.
This project aimed to build critical awareness around the politics of infrastructures and networks, exploring the process of "making public" and its role for enterprise and employability for fine art graduates.
Background
The approach for Why Publish? combined making - in the form of the collective poster printing workshop and ad-hoc publication - and inquiry, via site visits and conversations with professionals in the field, connecting practice with theory.
The overall aim for the project was to enable students to develop habits of thought, reading, writing, and speaking that go beneath surface meaning.
Design and approach
This research into existing publishing and dissemination structures looked at two distinct areas. The first, modes of production, involved exploring (through talks, seminars and site visits )examples of how artists have used publication to engage in discourse and share ideas. The project also experimented with producing an ad-hoc publication, which reflected one of the sessions using the in-house print workshop.
The organisers held a three-day poster printing workshop, which took three selected archives (Jo Spence, East London Big Flame and British Poster Film Collective) as the starting point to develop and print a set of posters. The posters were screen-printed on-site and articulated the students' current dilemmas, propositions and visions.
The second area of study was modes of dissemination, which involved a series of visits and discussions at a range of places and illustrated the spectrum of ways in which publications circulate in different networks, shops, collections and archives (both private and public).
From a seminar at the British Library with artist and researcher Julian Walker, meeting with Fine Art librarian Gustavo Grandal Montero at Chelsea Special Collections, and visits to independent publishing spaces and the workshop at the MayDay Rooms archives, students were given insights into the distribution infrastructure and the social life of a book once it leaves the studio or printer.
A study day at Chelsea College of Art and Design in collaboration with Joyce Cronin (Afterall) and Karen di Franco (Chelsea Space) included a range of guest speakers exploring issues around the University Gallery, libraries, collections, archives and publishing.
The research was conducted with CSM MA Fine Art students during the first stage. After an initial phase of project development with the entire course, a core group of ten students actively participated in the sessions and organized the activities.
In stage two, the project attracted students from CSM MRes Exhibition studies, CSM MA Culture, Criticism and Curation, as well as alumni from Camberwell and Chelsea. A group of five students from the Academy of Fine Art in Munich travelled to London to participate in the three-day workshop.
The concluding study day gathered approximately 15 students across UAL and 15 other participants such as professional artists, teachers, publishers, librarians and curators.
Initially the project aim was to work with MA Fine Art students at CSM. After a while, when students from other courses joined in, it became apparent that opening up to other courses (MRes exhibition studies) and colleges (Camberwell, Chelsea) was an enriching experience. The students from different colleges were committed and brought a lot to the table, as they already had an interest, experience and investment in publishing.
Challenges and implications
The student reflections and feedback showed it was not always clear to them that the project was about researching the politics of production and dissemination and not a traditional teaching unit. This highlighted the fine line between collaborative research and a teaching module, which would need to be made clearer for future projects.
One issue with the project was fitting in the sessions within the MA course timetable, which resulted in sessions being dispersed over the terms. As a result, some sessions were attended by few students.
Balancing the practical with the theoretical
On reflection the project team think it was probably too ambitious to think about the infrastructure of artist publishing with students who had no previous experience with publishing or self-publishing processes. One suggestion would be to run a practical module about the pragmatics of the production, editing, printing process and then build on this with a module about networks and infrastructure of distribution.
It would have been beneficial to include more pragmatic elements with discussion on how to create a publication in technical terms and the practical terms of getting published, as well as how to find investment and funding for a publication.
Communication
At the beginning of the project, the team set up a wiki as a way to communicate, upload texts, images, comments and reflections. This was unsuccessful as students were partly too intimidated to use a public platform for sharing unfinished ideas and findings. The team believe that perhaps the user interface was too complicated or students did not feel confident or engaged enough to make it work.
Iterative development
The project grew and proliferated once students from other courses and colleges joined. Therefore it would be ideal to plan a further iteration as a project across courses and colleges in order to attract a wider range of students, attracting those who already have some experience and interest in self-publishing, either online or in print.
Outcomes
There were four key outcomes in terms of the students' experience of the project:
demystification of the publishing process - students reported they were less intimidated by the publishing process, and started to voice their plans for publication
inspiration - students were excited by site visits and became open to the possibilities for publication, both in terms of the form and design, as well as the opportunities to publish
insights - the site visits, in particular, helped students to understand the potential of publishing, and both the theoretical and practical range of what can be called publication. Students gained insights into the mutable possibilities of seemingly fixed publications such as books. The students' experiences of Why Publish?, in many cases, broadened their view of what publication is
collaboration - the students were able to see how each other work and the diverging choices they make given the same materials and space. Some viewed the experience as the possibility for sharing learning over a longer period of time.
Online resources:
Future developments
AND Publishing offered a range of workshops that built on the Why Publish? research.
These workshops were either grouped around specific topics that the team wanted to explore collectively (such as feminist publishing in the MayDay Rooms workshop), or aimed at facilitating practical skills on processes of production (print technologies, print-on-demand, formats, binding) and dissemination (mainstream and informal distribution networks, funding strategies).
The question is how this growing community of practice can be embedded into or linked to UAL curriculum in a more long-term way.