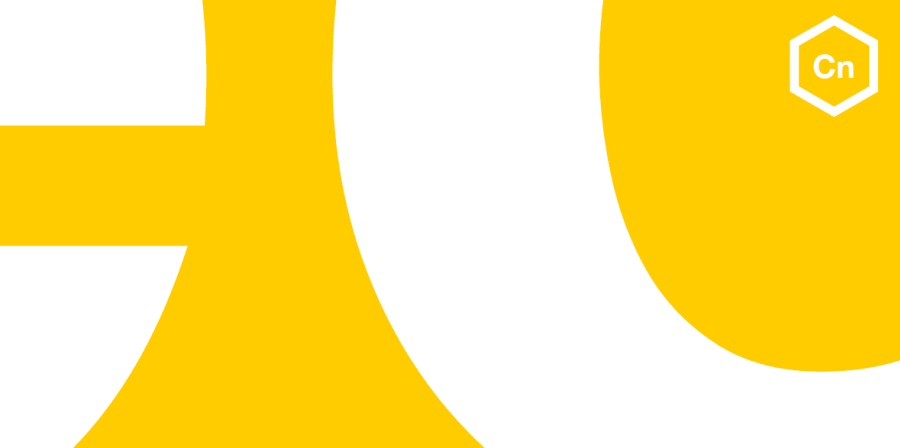 The Creative Practice Cycling Tours were a (literal) journey into the world of professional creative practice, exploring the good, the bad and the ugly, while connecting students with a wide range of creative practice in professional settings in London.
The project consisted of a two day 'cycling tour', that took 30 UAL students, staff and alumni out of their University settings and into the workspaces and places of professionals including furniture designers, print designers and record labels.
Discover more about Creative Practice Cycling Tours.
Background
Creative Practice Cycling Tours was developed and organised by Marsha Bradfield and the Critical Practice research cluster at Chelsea College of Arts.
The project allowed participants to meet emerging and established artists, designers and cultural producers in their workspaces. Through meeting them, participants explored some of the practical and emotional challenges practitioners face when setting up and sustaining a successful professional practice. Through talking directly with creative professionals in their various workspaces, participants were able to investigate the complex decisions a variety of creative practitioners, including artists, architects and designers have had to make on issues such as developing their creative identify or mastering the funding system.
Design and approach
There were three distinct phases in the design of the Creative Practice Cycling Tours:
Organisation

The cycle tours project was designed to supplement traditional forms of curriculum delivery, and was based on the team's agreed format for developing, delivering and disseminating the curriculum, which focused on investigating graduate attributes.
The organisers selected and interviewed eight creative practitioners who they considered to be exemplars in their field. The aim of the interviews was to discuss the professionals' practice in advance of the tour, with reference to the project's aims and objectives - specifically its focus on graduate attributes. The organisers later fed back 'talking points' to each of the practitioners, based on common themes emerging from these initial conversations. These focus areas also helped the organisers to curate the tours and helped them to survey a broad spectrum of 'best practices' and graduate attributes.
A second aim of the interviews was to provide an opportunity for the practitioners to share what they do in rich detail, above and beyond what could be communicated through their more focused presentations for the bike tour.
Organising the tours also involved planning the cycle routes and securing health and safety clearance. Additionally, the team had to organise venues, hospitality for the manifesto sessions, as well as identify and brief the tour facilitators.
The organisation also incorporated a university-wide promotional campaign that used a number of channels including email notices, social media, blogs and other UAL websites to disseminate details of the project to as wide an audience as possible.
Realisation

The first tour, exploring South London, focused on enterprise and employability and the second, set in Hackney, examined sustainability and resilience. The team found early in project planning that there was significant overlap between these themes, owing in part to our broad take on sustainability for creative practice as concerned with environmental stewardship and the complexities of creative work/life ecologies.
Each tour featured four stops, during which participants visited practitioners in their working environment, whether studio, gallery or another context. A question and answer session following each presentation, providing participants with a forum to raise questions around enterprise and employability or sustainability and resilience.
The enterprise and employability tour included visits to a furniture designer, an independent record label, a print designer and an arts organisation, while the second visited an architecture collective, an art and architecture practice, an urban planning organisation and a distillery.
Each tour culminated in a 'manifesto' session in which everyone involved was invited to reflect on what they had learnt. Based on discussion generated in this phase, a manifesto-like document was later synthesised and disseminated as part of the curricular packs.
Dissemination

The project was disseminated through the Creative Practice Cycling Tours website and via curriculum packs.
Challenges and implications
The project was innovative on a number of levels. The use of physical exercise as a method for engaging and sustaining engagement in the participants, its cross disciplinary approach and the opportunity for participants to get into studios and workspaces, which gave students a sense of some of the practical matters to consider when setting up a studio space.
By taking this approach, participants were introduced to a number of attributes for developing successful careers, including artistic vision and company values, business modelling, company structure and income streams, portfolio and product development, administration and business systems, production and delivery of services, and brand, marketing and sales.
Taking students, staff and alumni out of their normal contexts prompted participants to imagine alternative and potentially more resourceful or productive trajectories for their practice based on the real-life stories of the organisations and individuals featured on the tour, as well as peers who participated in these events.
The project's interview-based approach generated in-depth research on the featured practitioners that far exceeded what the course leaders could have resourced from published sources.
Challenges
The team found that recruiting student participants during the busiest weeks of the academic year, when degree shows were taking place, was extremely challenging.
The key disadvantage of the project model developed here was the extent to which the research material generated far exceeded what could be processed in the hours afforded by the budget. This might be resolved by applying for additional funding to properly resource the processing, write up and development of the current data, which has tremendous potential to be more thoroughly considered in additional research on the conditions of cultural production in London today.
Outcomes
The project has specifically enhanced enterprise and employability as part of the curriculum in terms of learning and teaching, by exploring in detail real-life issues for arts graduates attempting to set up and sustain a creative practice in London.
The case studies, interviews, presentations and discussions taking place throughout the project exposed a broad range of interrelated challenges experienced by creative practitioners across art and design practice.
The graduate attributes for enterprise and employability identified during the projects preparatory phase included: networking skills, work experience, strategic planning, career planning, auto-didactic and life-long learning and skill development, confidence building, pricing, finance, work/life balance, business modelling, administration and time-management.
What emerged through the exploration of these core attributes was a set of challenges that each arts graduate faces when setting up a creative practice. The research project also produced a portfolio of the innovative solutions found by the selected speakers in response to these challenges.
Ultimately, what emerged from the project was a two-sided picture of London-based creative practices. On one hand, the project explored practices rich in ambition and innovation, each with a different practice model, successfully testing new and unique ways of making their practices work. On the other hand, it uncovered a set of prevailing social, economic and political conditions making the challenges associated with setting up and maintaining a creative practice in London more and more difficult.
Among the other outcomes were students experiencing the diverse working practices of professional practitioners, gaining an understanding of the common challenges and opportunities facing graduates who go on to further develop their practice, and the sharing of approaches to continue and develop practice in challenging times.
While 40 students were directly involved in the tours, others will benefit in the future from curriculum packs generated through the project, as well as through future lectures and peer-to-peer knowledge exchange that will expose more students to the learning from this project.
For further information on the project, please contact: Marsha Bradfield marshabradfield@gmail.com, or follow the Creative Practice Cycling Tours blog.
Future developments
Based on the positive feedback received by project organisers, they aim to run similar versions of these tours in future based on graduate attributes that run throughout enterprise and employability, sustainability, resilience, as well as other trajectories.
Based on the experiences of the project, the project team suggested future iterations might require a narrower focus, exploring just one graduate attribute in a variety of contexts from diverse perspectives in more depth, rather than identifying and exploring such a broad range at a shallower depth.
The project team hypothesised that as London's cultural landscape is not only changing at a rapid pace but in ways that are difficult to anticipate in advance, curricula exploring graduate attributes will need to be regularly renewed and would benefit from a wider range of approaches, some consistent over several research cycles and others adopting a particular or situated approach.
The project team suggested iterative developments for the project that might include:
running the same or similar tours again with additional cohorts during term time
further testing the cycling tour format to promote kinaesthetic/experiential learning
generating additional experimental formats that move away from the expert/lecturer tradition of teaching towards even more embodied/holistic models of learning
carrying out additional interviews to explore key ideas/issues that emerged during the initial project
running focus groups and brainstorming sessions to hone the manifestos and teaching resources with students and alumni
partnering with students and/or educational institutions to explore issues around internships and other forms of work placement.