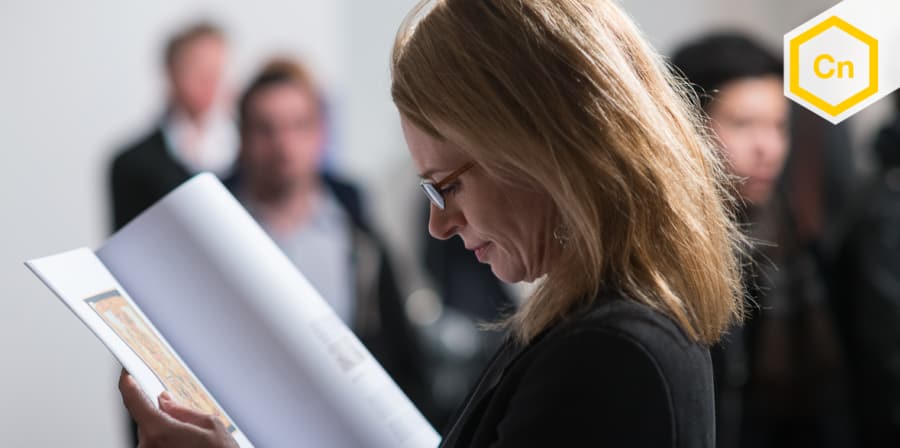 It is widely accepted across Higher Education (HE) that preparing students for employment is an increasing priority. Students expect their studies to enhance not only their knowledge and practice, but their career prospects too.
A University of the Arts London (UAL) research paper explores the importance of courses connecting with a range of external partners to enhance students' experiences while at the University.
Career progression in arts, design and media is complex, as a result of the numerous paths graduates take, paths that often involve self-employment, micro-businesses or SMEs. The volume of graduates emerging into the jobs market from arts, design and media colleges raises concerns about the number of students studying similar subjects and joining an increasingly competitive market, and about the ethics of sustainability in training students for these industries.
The External Partnerships at UAL report offers the viewpoint that the current situation presents an opportunity for UAL to position itself not as a business, but as a social enterprise. The implication is that through viewing HE as social enterprise, it increases students' potential through collaboration with external partners, ensuring students are given the best learning and teaching experiences before they graduate and seek employment.
This type of flexible learning offers a crossover university experience in which the learner is simultaneously positioned as student and professional. This understanding increases the importance of effective collaborations between HE and external partners in order to develop understanding of enterprise and employability that aligns with the curriculum, helping students to understand the world of work, and how they can position themselves to best take advantage of opportunities in their chosen careers.
Read more
Discussion of the research
This research, based primarily on focus groups and interviews explored how UAL could better collaborate with external partners to enhance learning, teaching and practice.
Partnership working
External partners identified the following key areas for successful partnerships with HE:
All parties involved share an understanding of the purpose and meaning of the collaboration and articulate this understanding clearly, so the student understands their role in the project.
Partners and course teams plan in advance how the students' experience of work-based learning will be brought back to the curriculum.
Students need dedicated time to identify, understand and develop goals, and to identify skills gaps they need to fill.
Pre-placement preparation, induction and continuous support (from course teams as well as the external partners) are key.
Broader career knowledge and understanding practice in a wider context
Collaborate with external partners to develop an enquiry-based approach with students, and not just view placements as work experience, helping students to apply their new skills in broader contexts.
Develop students' leadership skills through shadowing, observing and being given the opportunity to lead and practice these skills for themselves.
Work-based opportunities that allow space for learning and exploring new environments both with the creative and cultural sector and beyond.
Preparation and presentation
Developing preparation and presentation skills can enhance students' confidence through:
Setting briefs in which students research a company or sector and which provide guidance for preparing and presenting ideas.
Inviting students to present at the external partner or client's workplace, encouraging a professional approach.
Portfolio and presentation coaching with external partners, demonstrating the high priority given to the development of these skills.
Experimentation and risk taking
There is often tension between what students expect and what external partners need and finding the balance between 'creative' and 'commercial' work is a key concern, one that can perhaps be resolved through focusing on problem solving.
Collaborate with external partners to write briefs that give students room to think freely, while developing a process to translate experimentation into the working environment (of structure and constraints).
Provide an environment in which mistakes are encouraged as opportunities to learn.
Work-based learning
External partners regard work-based learning highly, as they help students manage their expectations and perceptions, demystify the workplace and teach essential workplace skills. About a third of learning graduate recruiters now recruit through work placements and internships.
Projects and work-based learning need to be longer than three months, in order to enhance skills through experiential learning and to apply this to professional and academic learning.
There are limitations to some models of work experiences such as sandwich placements, and more external partners have introduced insight programmes, vacation schemes, internships and mentoring programmes, which build better understanding and relationships.
Feedback and assessment
The involvement of staff, external partners and students is important to all parties involved.
Assessment panels made up of course staff, external partners and students ensure a healthy dynamic, that feedback is appropriate and fair and that it builds students' confidence.