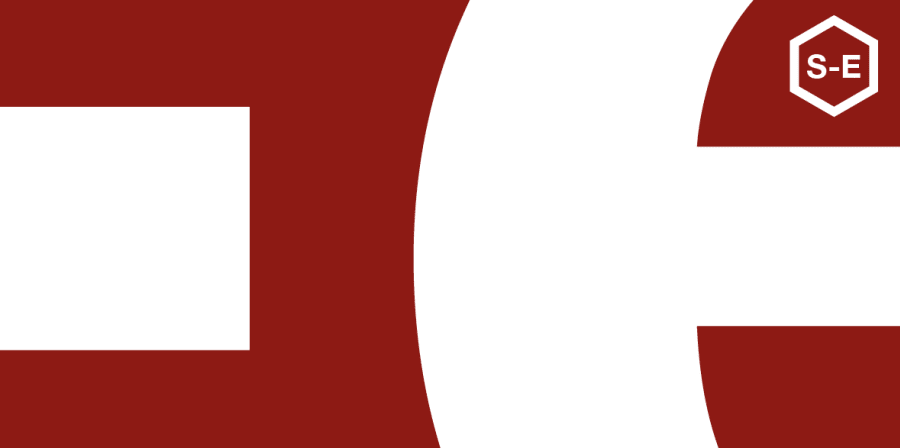 In this example of a graduate consultancy project, News UK worked with two courses at Central Saint Martins (CSM) to develop concepts for the future of news and support students in developing the flexibility and confidence to work in different settings.
Innovation Business and External Relations (IBER) at CSM carry out between ten and 20 Graduate Consultancy Projects each year, where a client pays to run a project with up to ten graduates over two to four months.
Graduate Consultancy Projects are managed through IBER, with an academic member of staff providing support for the project. Client fees cover the cost of managing projects, payment for academic staff, payment for graduates and a contribution towards the course from which they graduated, as well as material expenses. Intellectual Property outcomes are contracted and are generally owned by the client.
Find out more about working with external partners by reading External Partnerships at UAL (PDF 361KB).
Background
News UK approached Nick Rhodes, Course Director of MA Industrial Design and CSM IBER because they wanted to work with students initially to develop concepts for the "future of news".
They chose the graduate consultancy option because it fit with their timeline and they needed flexibility outside of the academic year. The graduate consultancy format, unlike Sponsored Student Projects, which are run within the curriculum and planned up to a year in advance, can work at any time of year and this suited their need to position the project over the summer holidays. News UK particularly wanted to showcase the project ideas and outcomes in September during London Design Week at an innovation café.
It also worked well for graduates to be placed straight into a consultancy project in the summer following their graduation and then deliver outcomes by August ready for the September café launch. The project took place in various stages over a total of 12 weeks starting in July.
Eight graduates were selected by Nick Rhodes and Creative Project Manager Dr Matt Malpass from MA Industrial Design and MA Communication Design to take part in the project. Each graduate was paid a fixed fee under contract acting as a supplier of services, essentially working as a freelancer. The graduates were provided with access to a dedicated workshop space at CSM so that they could create mock-ups and prototypes for the final stages of the project and promotion during the London Design Festival.
Design and approach
The format for this project was fairly standard in terms of structure.
The client and academics from CSM refined the brief collaboratively. The academic staff selected graduates from MA Industrial Design and MA Communication Design with the aim of bringing together a mix of recent graduates from across the two different disciplines, who would be able to work together and had strong conceptual skills for generating ideas.
News UK was involved throughout the project to ensure they were able to provide ongoing feedback during the progress and steer the work towards their desired outcomes. This close engagement started with the client briefing the graduates and inviting them for an immersive tour of News UK working environment and staff. The outcomes of the project were agreed in a brief and contract before work started and defined by the number of concepts to be developed by each graduate. The graduates were initially required to create 24 concepts between them. At this stage, the creative project manager took a much more active role working with the graduates to develop their ideas at a peer-to-peer level, rather than as a tutor. They all then met half-way through the project with News UK, academic staff and graduates to review and critique the best parts of each of the concepts and select 12 to be taken forward for completion.
The graduates were treated very much like consultants and freelance professionals; they worked closely with the academics and News UK as a complete team. Using a dedicated workshops space provided by CSM, the graduates developed the final concepts into prototypes in a variety of formats including, 2D, 3D and video.
The client, News UK, owns the intellectual property of the final concepts and prototypes but has permitted the graduates to use the work in their portfolio. This is typical of graduate consultancy type projects where graduates are paid for their time at near industry standard day rates.
Challenges and implications
This project did not take place within a course but with a combination of expert academic staff and a select group of graduates from MA Industrial Design and MA Communication Design.
Course leaders and academic staff are often referred to for selecting suitable graduates to participate in graduate consultancy projects and to help ensure the best possible outcomes for the client. This arrangement generally works well, as the tutors will have become familiar with the graduates' while they were students.
Graduate Consultancies are different from Student Sponsored Projects mainly because there is no formal assessment and so the graduates can focus their work on the requirements of the client, rather than balancing the requirements of assessment and the client at the same time, something which many students often find challenging with Student Sponsored Projects.
In terms of outcomes, the trade off between a Student Sponsored Project and Graduate Consultancy Project is the large number of concepts generated by a class of over 60 students and the quality, maturity and level of engagement afforded through a Graduate Consultancy Project, with outcomes comprising fewer, but more refined, ideas and superior levels of work.
Outcomes
The main outcomes, in terms of delivering on the brief, were well met and News UK benefitted from working with the graduates and interacting with the creative team as a whole.
News UK was particularly pleased with the range of work, spanning very conceptual and thought-provoking ideas and proposals, to almost market-ready prototypes, of which many observers have asked, 'why has this not already been produced?'
The main benefits to CSM are not only the income from the client for commissioning the project but also the publicity received by the college and courses from the outcomes, which were promoted by News UK during the London Design Festival. CSM benefits considerably from the publicity that clients like to generate in relation to their engagement with CSM students and graduates.
In terms of the physical outcomes, News UK was exposed to fresh ideas and ways of thinking, and they reported being pleased with the quality and variety of concepts they received. One of the more conceptual and thought-provoking ideas was for a pill that consumers of news would eat to ingest their daily dose of news.
The main benefit for graduates is a very real experience of paid work for a client, as well as the opportunity to develop high-quality portfolio pieces. They also benefited from free access to workshops for developing prototypes and having expert support and advice from academic staff. Further benefits included having their work featured in an exhibition during London Design Festival.