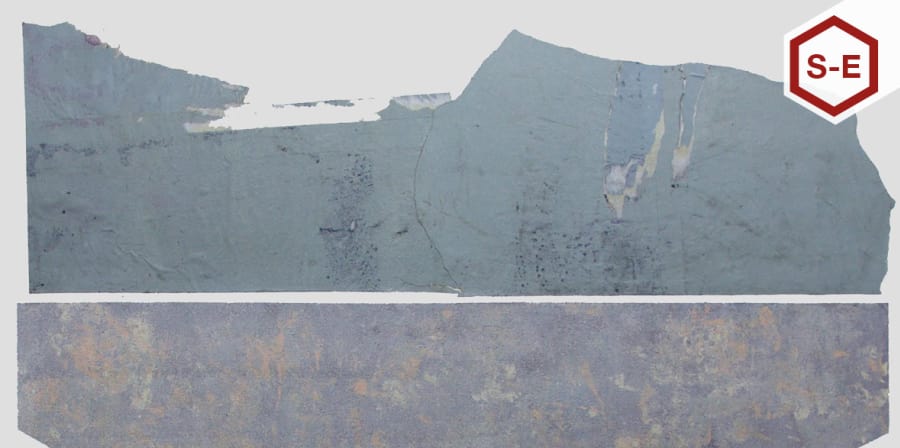 There are two sides to the work of London-based artist Mike Ballard. On one hand he's a successful graffiti artist, selling work worldwide and responding to the demand for graffiti art, and on the other, a fine artist, exhibiting his work across the UK.
Mike, who graduated from a master's degree in Fine Art at Central Saint Martins in 2007, uses his graffiti art (which he's been doing for over 20 years now) as the more commercial arm of his business, while he develops as a fine artist.
The Banksy phenomenon opened the door for graffiti artists to be noticed and people are more accepting of graffiti artists now. I sell my graffiti prints all over the world - there are a lot of people who are obsessive about this sort of work. I don't do anything just to make money but I get pretty constant sales. I've been doing my graffiti work for over 20 years now. With the fine art, it's more like being a beginner again.

Mike Ballard
Mike uses the commercial success he's gained in one area to allow him to develop in the other. He says, "It's easy to have success doing one thing and churning it out and risk becoming a one-trick pony. I don't want to be known as the guy who does the same idea over and again, I always want to learn more. But you've got to have your pot-boilers to pay the bills while you're not doing the more commercial work. The art is trying to make a living out of what you want to do."
However, regardless of the kind of art he's creating, Mike said his prime concern has to be producing the best work he can. He says, "I concentrate first on making the work because it's pointless telling people about the work if you can't back it up. The networking and promotion side of things is a whole other job on top of that. The art is trying to make a living out of what you want to do."
Promoting work on and offline
Mike promotes his work predominantly through his two websites, devoted to the two arms of his artwork.
The way I survive is through my websites. It's all about promoting them, and getting people on Instagram to follow my work. Having a website's like having a shop-front that's open 24 hours. The challenge is getting people to look in the shop window. It's getting more and more difficult, and I know I won't bother unless it's something that really grabs me. The only way is to have really good work that can't be ignored – that will always shine through.

Mike Ballard
One area of self-promotion Mike has developed is using online interest to develop face-to-face relationships with his buyers. Mike says, "I try to get as many people as possible to my studio. It's quite exciting for them to see the process and you might end up selling two or three pieces to them.
The last two or three things I've sold have been from emails from people out of the blue saying they've seen my work and are interested in a print and you start chatting and develop that relationship. I tell people they are welcome to come by the studio next time they're in London and they end up buying something there."
Take a look at Mike's websites at spradio.com and mikeballard.co.uk.