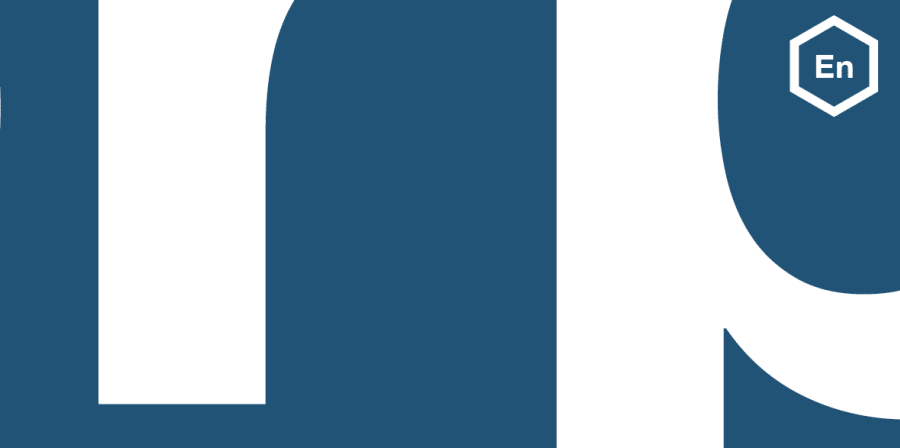 What do students learn for enterprise and employability?
The course teams described their aim as being to prepare students to be enterprising in their attitudes to others, to be aware of the changing landscape and to become employable. From the outset, students collaborate within the curriculum and mix with fine artists, architects, graphic artists and industry partners.
The majority of teaching and learning activities centre on written work and critiquing, while research techniques are taught alongside writing and language workshops. Instead of teaching specific skills, for example, programmes such as InDesign, being able to write and be critical are behaviours and attributes seen as skills that will endure longer than mastering an element of software or design. Being able to articulate an argument is believed to be a cornerstone of being employable.
"If you want to become critically rigorous with a critical mind and present a critical argument then you need an ability to formulate an argument using evidence and be able to address more expert audiences. The written work prepares students for this."
Programme Director, Dr Dominic Stone
"One simple thing is that students have to learn to listen as well as speak. This is about learning styles and on BA CCC we use a discursive learning style. These activities help students become professional curators and writers."
Stage 1 Leader, Stephanie Deikvoss
The qualities and behaviours the course team aim for are reflected in the emphasis they place on the guest lecturer series, in which students are actively involved in approaching and interviewing guests. This process builds their ability to work professionally. In the lectures themselves, the guest speakers demonstrate to students what their career could look like, broadening students' outlooks.
"The word 'professional' means an individual positively identifies with a specific set of disciplines. 'I am this'; 'I am a curator'; 'I am an archivist' and that they can overlap. Alumni report how good the course was for them when they look back on this kind of learning, that it made them flexible."
Programme Director, Dr Dominic Stone
There is no one type of graduate from the course and the career paths graduates take tend to be non-linear. Students take many paths to employment and to being an independent writer or curator. Graduates often have more than one job and see themselves as multidisciplinary practitioners.
How do students experience enterprise and employability in the curriculum?
The students on BA CCC collaborate with students on the BA Graphic Design, BA Jewellery Design, BA Fine Art and MA Art and Science, as well as take part extensively in live projects with industry.
Students work on curatorial partnerships across other higher education institutions and with external partners such as the Association of Illustrators, experiences aimed at transforming the student into a professional.
Collaboration is mandatory and is at the core of the planned learning and teaching activities. This deliberate inclusion develops students for enterprise and employability, as it is a given that these students will always be on the lookout for others to collaborate with in their future careers.
The course team explained that collaboration opens students' minds to different points of view and to practitioners in different fields who use language in vastly differing ways, who have different lexicons. These facilitated collaborations prepare them for successful future collaborations.
Critique of written work
Students do not produce artefacts on the course and their output is mainly written, hence learning and teaching activities are comprised of lectures, seminars, writing and research workshops and study skills sessions.
During this work, students define briefs for themselves, which encourages them to be self directed and motivated. They also explore the philosophy of research itself, an aligned activity that builds year on year.
Guest lecturers
Guest lecturers are brought into the course in a variety of ways, with guest lectures taking on a central role within the curriculum. Lectures take a variety of formats, for example, question and answer sessions, in which students plan and lead the panel debate, instead of being guided by their tutors.
Students are required to do 'pre-reading' to prepare to meet a broad range of experienced and recent alumni guest speakers, which is a direct preparation for their employment.
How does the course help students to recognise skills, qualities and behaviours for enterprise and employability?
The different types of feedback used throughout the course help students to understand that they will be subjected to a wide range of feedback and criticism once they progress beyond higher education.
For instance, during assessment, members of the course team discuss the nature of grading with the students. They let them know how the research and critique elements are assessed in their written work and discuss their grades openly with them. The course team does not encourage strategic learning and focuses instead on the attributes of action and passion as a methodology for success, avoiding a 'tick box' solution to learning, and the team noticed that this was also true when talking about enterprise and employability.
During the course, great emphasis is placed on exposing students to the creative industries in which they may work after graduation. The nature of this industry is particularly fluid, as many writers, journalists and curators proceed project-by-project and there are no defined parameters to a career trajectory.
The course team feels this takes away some pressure and in fact allows students to be flexible practitioners and engage in a variety of activities, while preparing themselves to be brave through the highs and lows. They described preparing students for disappointment and perhaps even periods of unemployment while waiting for projects to formulate - bringing in practitioners enables a narrative around this precarious practice to unfold during the course. Tellingly, each practitioner relays a different story and adds something unique to the bank of knowledge that students experience on the course.
The introduction of actors as guest speakers is one example, as they are able to show the students that, like in theatre, you have to have a number of projects potentially on the back burner. What they describe is a non-linear career trajectory, unlike a nostalgic notion of a single career for life. This course prepares students to find their own work, make their own opportunities and be resilient. The teaching and learning activities involving guest speakers aim to prepare students for a combination of employment, self-employment and even unemployment, emphasising a non-traditional approach to their careers.
How does the course empower students for the future in terms of enterprise and employability?
The course encourages outward-facing connections and avoiding the 'silo' feeling of being stuck in one discipline.
The high level of employability (demonstrated in the Destinations of Leavers in Higher Education survey) and satisfaction (demonstrated in the National Student Satisfaction survey) appears to show that this works for students.
These graduates are expected to be employable because they are able to be at the heart of change-making - to be imaginative innovators, writers, curators and archivists themselves.
"If you want to become critically rigorous with a critical mind and present a critical argument then you need an ability to formulate an argument using evidence and to be able to address and connect with more expert audiences."
Programme Director, Dr Dominic Stone
The curricular learning activities give students critical rigour. Final year students also stage their own symposia, such as the 'Generation Y' talks in 2014. This replaces the traditional Degree Show model.
"What do we teach our students for enterprise and employability? The ability to think and then act. There is no context of practice. It is about the idea, examine it and form a set of arguments with it. It is not about what you feel, but about what you can argue."
Programme Director, Dr Dominic Stone