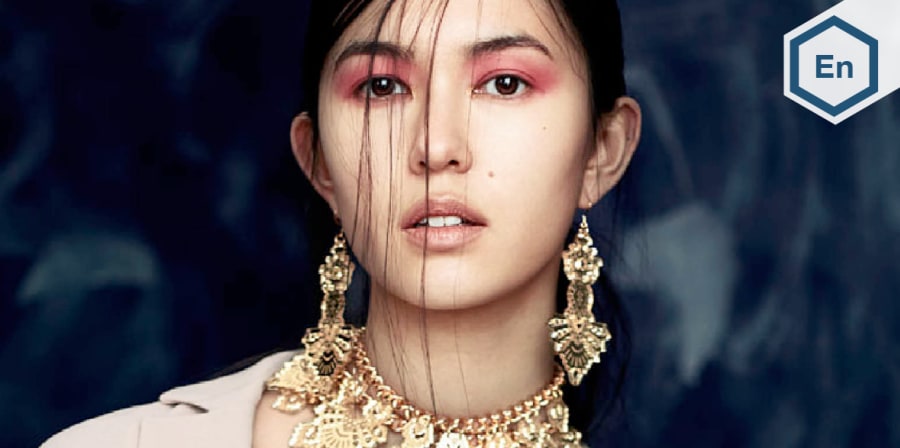 Dynamic design duo Lisa and Tida Finch discuss the value of internships, attending events and starting up a business.
The entrepreneurial twins, nominated for best new business in the 2013 Creative Enterprise Awards, run fashion business Finchtida Finch and design distinctive and original fashion accessories, jewellery, hair-pieces and home-wear inspired by their Lao heritage.
Tida and Lisa, who both graduated from UAL - Tida studied Textiles at Chelsea College of Arts, while Lisa studied Graphic and Media Design at London College of Communication (LCC) - supported each other's development throughout their degrees, and developed their business from a combination of their final degree collections in 2011 and 2012.
Internships
After finishing their degrees, both took up internships - Lisa working with graphic design firms and Tida working with fashion brands such as Burberry - to gain the experience they would need to make their business a success.
"Attend all the talks and workshops you can, we don't think people really understand just how good they really are. Internships really gives you an insight into how different businesses work. During your degree, you're concentrating on the creative side of things, and the internship puts all of that into perspective and helps you understand how to apply that thinking in the real world. They're a really good balance to the skills you learn on your degree, because during your degree you aren't dealing with clients or buyers or that whole chain of people involved in the business side of things. You learn the nitty-gritty business stuff, about profit and loss and cash flow."
Tida Finch
The value of enterprise events
Lisa and Tida have been attending Creative Enterprise Week for three years and each time they go to this type of event they learn something new and relevant to their business. Each year they have a different set of questions to ask based on their experience and development over that year.
"It's great to be supported by UAL with events like Creative Enterprise Week after you have graduated from university and are starting a business. That's when you really need that advice. It's great to have access to that advice to nurture you when you're in your early years of running a business."
Lisa Finch
Tida and Lisa's advice for UAL students and graduates thinking about starting up a business
Get some experience by interning – learn all you can about the industry you're going into.
Attend all the talks and workshops you can!
Run your ideas past someone in the industry. Running your own business is such a commitment; you've got to be confident you've got a great idea.
If you're starting your own business - unless you're lucky enough to have rich parents - it's a good idea to get a part-time job while you're setting up the business, related to what you want to do. We knew we were going to be doing a lot of laser cutting, so we found part-time jobs at a laser cutting workshop. We learned more about the process, saw other ways in which you can use it and we were able to perfect the techniques we needed.
And we love this quote from The Bodyshop's Anita Roddick: "To be a successful entrepreneur you need to be a pathological optimist." It's so true.
Find out more about Finchtida Finch on Lisa and Tida's website at finchittida.com.