Title

Pro Vice-Chancellor & Head of London College of Communication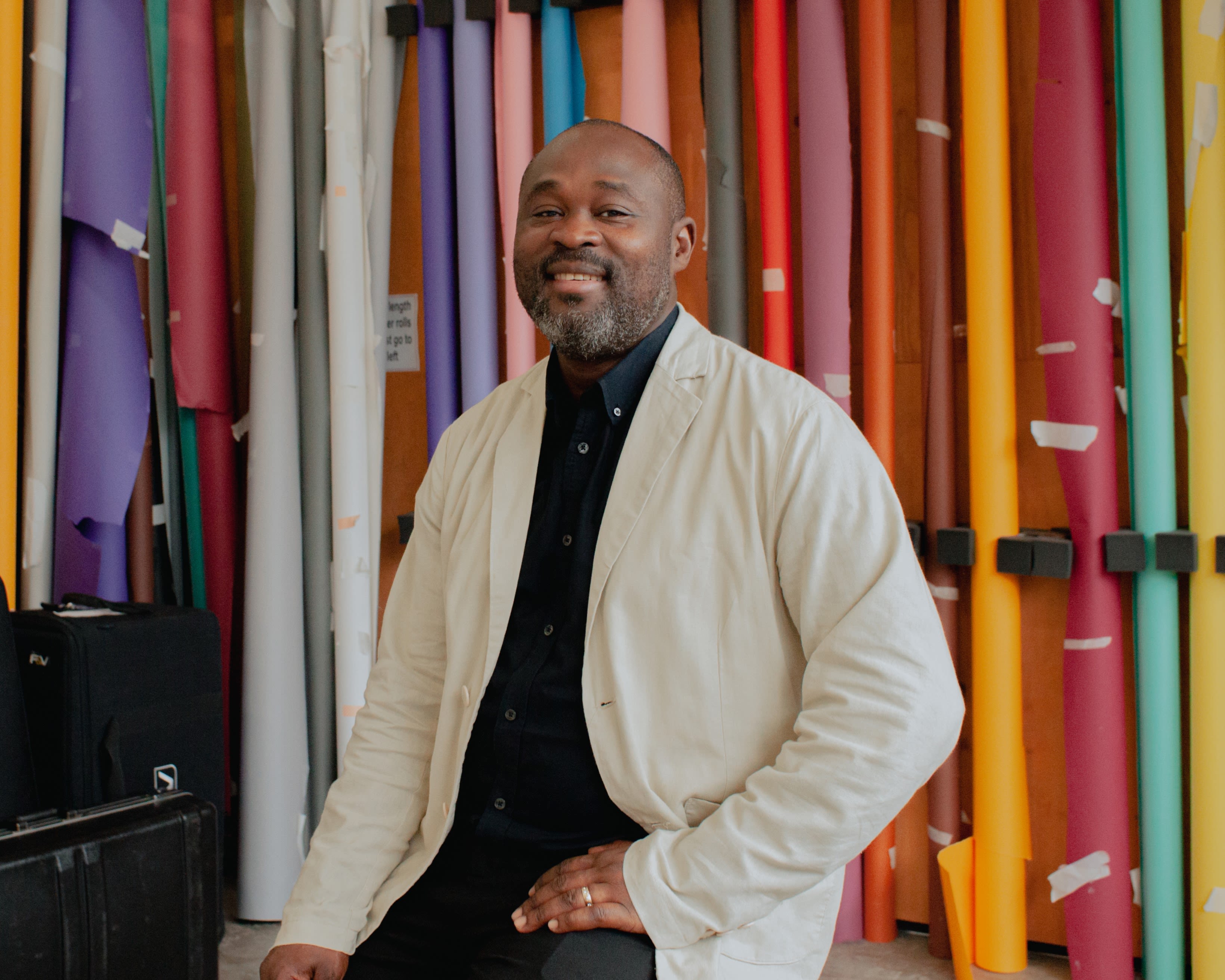 Biography
Professor Kene Igweonu is Pro Vice-Chancellor and Head of London College of Communication. Prior to joining UAL, Kene was Academic Dean for the Faculty of Arts and Creative Industries and Professor of Performance & Creative Education at Middlesex University, where he developed innovative partnerships with private and public sector organisations, enhancing student employability and enterprise across media, visual arts, performing arts, and design practices. He was previously the faculty's Deputy Dean for Research & Knowledge Exchange and led the development of its REF2021 submission.

Other roles he has held include, Head of School of Music & Performing Arts and Faculty Director of Knowledge Exchange &Enterprise at Canterbury Christ Church University, where he was Institutional Lead on a project grant from the European Regional Development Fund to create a network of editing and post-production specialists across the South East for research and innovation in the manipulation of screen-based images for television, film, gaming, advertising, and corporate communications.

An interdisciplinary researcher, Kene has extensive experience of senior academic leadership in immersive and interactive practices ranging from cinematics, animation, games design, and visual effects, to music business and production, and performance practice. Until recently, he was Principal Investigator for a British Academy funded project to support the development of researchers in design, visual arts and performing arts in Mauritius, South Africa and Nigeria. Kene's background is in international theatre and somatic practice. He retains an interest in storytelling, Black British theatre, theatre and performance in Africa and its diaspora, as well as the Feldenkrais Method in health, wellbeing, and performance training.

A champion for creative education, Kene is Chair of DramaHE; President of the African Theatre Association; a Member of AHRC Peer Review College; and Council Member for Creative UK. He is a Fellow of the Higher Education Academy and Fellow of the Leadership Foundation.