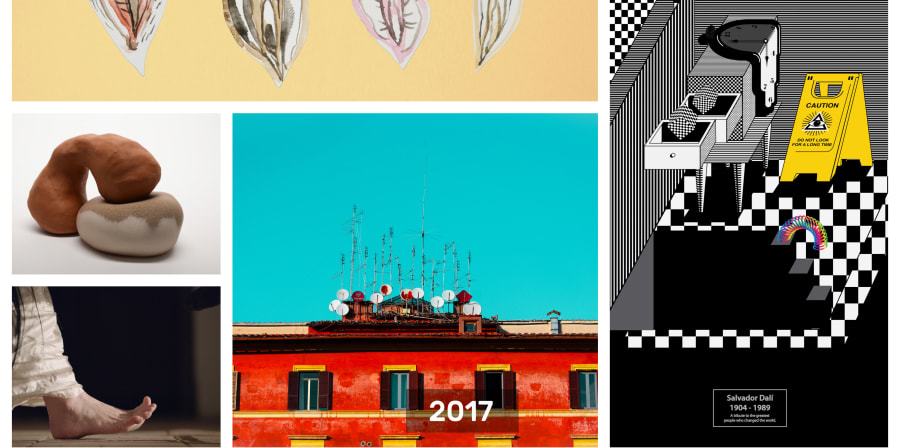 Xhibit – the annual exhibition showcasing the best emerging talent from UAL – returns on 26 April 2019.
Run by Arts SU, Xhibit is open to all students, studying at any level, across all disciplines. With no set brief, theme or constraints – artists are free to explore any topic and express it through any medium. The result is a powerful collection of interdisciplinary work, featuring artists from across all of UAL's six world-leading colleges.
Selected by an expert panel of artists, curators and creative industry professionals, winning artists will attend a professional development programme and receive bespoke advice from industry experts.
Featured in Vanity Fair, TimeOut, and Refinery29, Xhibit has also been profiled by London College of Communication journalism alumna, Sabrina Faramarzi who interviewed UAL Chancellor and former Xhibit judge, Grayson Perry.
Leading lifestyle publisher, Bustle UK has joined Xhibit 2019 as its official media partner, with Executive Editor Charlotte Owen joining the judging panel to select final artists.
She will be joined by UAL Honorary and multi-award winning Creative Director of AKQA London, Resham Sidhu. Also on the panel is Wellcome Collection curator and former Turner Prize winner judge, George Vasey; CEO at Cockpit Arts, Annie Warburton; multidisciplinary designer, Emma Noble and former Xhibit artist and Refinery29 Vision Award winner 2018, Annie-Marie Akussah.
The largest provider of talent into the creative industries, UAL is ranked number 6 in the world for art and design. Xhibit 2019 will provide a snapshot of just some of the talent that has helped affirm UAL as a world leader in creative education.
Applications for Xhibit 2019 are now open.
Deadline: Midnight Sunday 3 February, 2019.